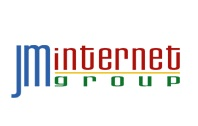 San Jose, CA (PRWEB) November 28, 2014
The JM Internet Group (http://www.jm-seo.org), a leader in social media marketing training online, is proud to announce their February, 2015, social media marketing training classes online. Social media marketing is the use of social sites such as Facebook, Twitter, LinkedIn, and YouTube to market one's company or non-profit. Many companies are engaging in social media marketing, but increasingly confused about how to optimize their social media marketing efforts online.Small businesses have taken social media marketing classes from the JM Internet Group and been very successful in their SMM efforts.
"I am so excited to be teaching the February, 2015, social media marketing training classes in our online system," explained Jason McDonald, director of the JM Internet Group. "I find that many companies are excited about Twitter, Facebook, YouTube and other venues in social media marketing, but are baffled about how to make a strategic plan and then systematically execute this plan at a technical level."
To learn more social media marketing training class offerings, please visit http://www.jm-seo.org. There in addition to information on the SMM training offerings, one can also view the course schedule (http://www.jm-seo.org/courses/class-schedule/). Class starts on February 27, 2015.
What is Social Media Marketing and Why It Matters for Small Businesses
Social Media, they say, is all about the conversation. But for businesses and organizations like non-profits or government entities, social media marketing can be a confusing marketing challenge. The big social media are LinkedIn, Facebook, and Twitter but dont forget blogging, YouTubing, social bookmarks, and many, many more. What are the best ways to engage customers using social media? What is local search, like Google or Yelp and how are these media social? This useful online course answers these questions and many more.
In this in-depth online Social Media course, participants will learn the best practices for social media. Listen to customers, as well as participate in a conversation with customers. Master the ins and outs of social media as part of a larger Internet media strategy. Learn Facebook Marketing, Local Search / Google Places Marketing, Yelp Marketing, Twitter Marketing, LinkedIn Marketing, YouTube Marketing and more!
Social Media Marketing Training Syllabus