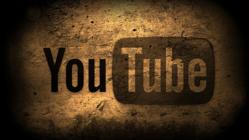 Los Angeles, California (PRWEB) March 10, 2013
Good Internet Marketing strategies can inject new life into a business. Today in a new digital world it is Social Media with viral marketing that gives a struggling business a new lease on life.
Marketing has changed.
A good viral marketing campaign depends on two strong assets: excellent content and outstanding social networking skills. Social media marketing spreads your message through a viral process, reaching many people in a short period of time. What makes viral marketing so attractive is that it doesn't cost much money. The investment is there, but it is not in the money. A great viral campaign is in the thinking, the planning and the strategy which a "State of the Art" viral marketing agency can give you. Good viral campaigns use social media and invariably have a smart-phone mobile component.
Let's take an example of the Superbowl commercial for Ram Trucks "God Made A Farmer". Judging by my thousands of followers and thousands of friends on Facebook, this was probably the most viral of all of the Superbowl Commercials. The Question is, will this commercial actually result in sales?
Charles Verhoeff, CEO of World Class Media has worked on websites with millions of viewers per week, and years ago, was the former Director of Internet Marketing of Survival Insurance before launching his own company last year.
Charles said this: "Too many people are stuck in the old marketing. They think if they put a commercial on the phone will ring. It's not true anymore. There's been a paradigm shift [change in thinking] in viral marketing. There are three huge mistakes many viral campaigns and websites do not take into consideration. They often don't think about following through their campaigns all the way to the sale and get a real ROI. A well made Viral Campaign should aim to do three things (often overlooked in this modern age) using Social Media, and websites.
"One: Capture Identities (drive viewers to take action, fill out a form, call or get something free – contests are great ways to do this)… You have to offer something in exchange and they will give you their name and phone number for your salesmen to follow up on.
"Two: You have to follow up. We have found that once you capture the identities, it can take up to 18 emails to get people to trust you – even if you have great content, people have to read it and trust you. People forget you exist if you don't continue to remind them why they should be doing business with you.
"Three: Once you captured the identity and followed up – you need to ask for reviews and referrals. Reviews are the new deal-breakers. A whole shift in the buying cycle of consumers was documented by some engineers at Google in their recent book "ZMOT – The Zero Moment of Truth" where they found that there is a whole new step in the buying cycle of consumers – they look for the truth on the Internet before they buy. Before I bought a RAM – I would definitely look for reviews and if they break down for consumers or not. Therefor if I found Tundra's had better reviews. I'd go straight to Toyota. Even if I were a Farmer…"
In viral marketing, entrepreneurs are looking for promotional techniques to spread the message, product or brand through a viral process. It would be nice, very nice to reach a huge audience in a short period of time. The challenge in this new world of communications is to be remarkable in a degree that your business or product or message commands enough attention to be heard and acted upon. It is obscurity that kills a struggling business and the world out there seems to have jumped aboard the Internet, to communicate, while few are listening.
Most marketing experts know that social media will not automatically make the brand popular. It is interesting stories that spread; it is genuinely entertaining videos that spread; it is unique, quality products or services that sell in the final analysis it is quality that counts.
What is Viral Marketing?
Viral Marketing is a term used to describe any advertising online that relies primarily on word of mouth to gain brand recognition. It can create the kind of product or service explosion many companies relish. A good agency offers Viral Marketing solutions that result in conversions. It is true that the first step is to boost Search Engine visibility and get people talking about the company .and its products.
Is there any downside to viral marketing? Yes there can be.
In the 1990s there was a phenomenon called the Digg effect. Digg was a social media site for college students, which posted the best articles on its home page. Why was it not a good idea to shoot for that homepage position? The Digg public consisted mainly of enthusiastic students who had little money; in no way were they qualified buyers. When a viral message hit their social site, it would generate so much traffic that websites were known to crash. Entrepreneurs need to be aware of this "Digg" risk. If they are unprepared they will disappoint visitors; the business will look unprofessional in the eyes of its target audience and all the energy and viral efforts will be wasted. To get leads, conversions and sales, any good company needs to have a controlled plan to utilize the inbound traffic.
There is a common practice that has transferred to viral marketing. A decade or two ago, it was said that all good news stories needed a hook, i.e. something to draws the reader in. It is the hook that makes the story relevant right now. While there is some truth here, it can be overdone. Attaching the message to a celebrity or hot news item can get the message eclipsed and what is remembered is only the hook.
A good viral marketing campaign needs two strong assets: excellent content and outstanding social networking skills. Then viral marketing can be the key factor in online business success and a great way to increase ROI.
In summary, viral marketing is loosely defined as piece of content generated by a person or company that viewers are eager to share with their friends, colleagues and family members. Such campaigns are defined by high risks and high rewards. In other words, many viral campaigns fall flat on their face, but the ones that succeed reap huge rewards. The chance of success is greatly magnified when marketing works with a social media expert who fully understands the viral process and how marketing is able to spread a message due to the wide scale reaches of the internet.

Conclusion
Does your company have a message that you would like to see go viral?
Charles Verhoeff is World Class Medias Founder, and is a viral marketing specialist. He lives and works in Los Angeles, CA. He can be contacted at charles@worldclassmedia.com or called at 888-924-5558
Listen to him here, talking about marketing and viral campaigns. [http://worldclassmedia.com/viral-marketing-live-webinar/