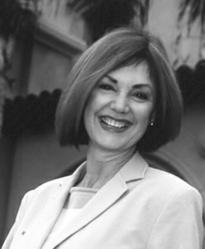 Issaquah, WA (PRWEB) May 16, 2013
The social signals series and infographic by Susan Gilbert will help anyone who wants to attract more visitors to their website which happens via Social Signals. Tips included in the social signals series include how to ensure content gets more social shares which WordPress widgets and plugins are most effective in sharing content on social media, what type of information a website is best, and which social sharing tools work the best for promotion.
Can a new website be found on search engines like Google, Yahoo and Bing? According to author and entrepreneur, Susan Gilbert, it can be with the right information. Gilbert explains that it all starts with a website that passes Googles latest requirements in order to rank highly. Creating memorable content is a key to getting your website blog posts and information shared, which can then be translated into strong social proof which signals Google that there is good content being produced. Above all, make sure the website content is shareable for both the audience and search engines.
For two years, Googles mission has been eliminating falsely inflated spam sites and blogs that drove people to social media for information and shares in the first place, Gilbert explains. The old formula of exact-match domains and skimpy, empty posts that were just excuses to publish advertising and affiliate links all over a page dooms sites nowadays to SEO obscurity.
Gilbert adds that because of these new Googles requirements to accomplish more social media shares, that social media icons should stand out on your website. Make sure the social share buttons, badges and icons appear in the most logical place. They should feel totally natural on a website so natural people can barely resist the impulse to click on them.
Aileen Lee, Partner at venture firm Kleiner Perkins Caufield & Byers, stated in a November 27th, 2011 article called Social Proof Is The New Marketing, in TechCrunch, that social proof should be thought of as building the foundation for massively scalable word-of-mouth. She added that this is now the new way to market a business or brand. Social proof is the best way for new users to learn why your product is great, and to remind existing users why they made a smart choice.
Susan Gilbert is an Issaquah, WA-based entrepreneur who specializes in website development, social media and marketing done-for-you services. Since 1987, Susan Gilbert has been a leading expert for online marketing and began to implement social media sites like Twitter and Facebook while they were in their beginning stages. She is recommended by bestselling author Glenn Plaskin and by clients including author and Inner Sports founder, Garret Kramer, Diane OConnell, founder and editorial director of Write to Sell Your Book, and Michele Rosenthal, author of Before the World Intruded. Susan Gilbert provides evaluation of websites along with VIP coaching for entrepreneurs and businesses. Her Kindle book, KLOUT SCORE: Social Media Influence will be released in June, 2013.
For more information on Susan Gilbert and for a consultation, please contact Susan Gilbert at 425-200-5590. Also visit the website at susangilbert.com for more information.