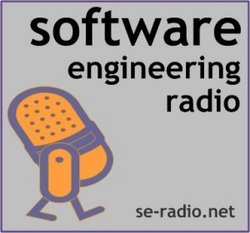 Goeppingen, Germany (PRWEB) November 8, 2007
Software Engineering Radio, the primary podcast for professional software developers, today launched its new website at http://www.se-radio.net .
The new website provides a modern, user-focused, and scalable way of organizing the audio material available at Software Engineering Radio. Each episode is tagged with relevant keywords, with a tag cloud showing the relative importance of the keywords and providing a list of all episodes for a given keyword. The new website also supports better commenting facilities and other features that will help ensure continued growth of the podcast's community.
Software Engineering Radio's audience continues to grow. It is similar in size to several other online and offline publications. Markus Voelter, Founder and Editor of Software Engineering Radio, explains that, "at the recent OOPSLA conference I talked to the editors of various online and print publications. As it turns out, the Software Engineering Radio audience size is in the same ballpark as some other outlets whose audience I expected to be way bigger. I was really surprised. We hope the new website continues to increase our audience."
Software Engineering Radio is committed to continuing its work in bringing premium content to its audience around the world. In contrast to many other software related media on the web, Software Engineering Radio does not simply rehash the latest "hyped" topics. Rather, the goal is to bring genuinely relevant content to its audience, including material which is sometimes outside the box of what people work with everyday.
Software Engineering Radio strives to be a long-term educational resource for experienced developers. A recent listener survey confirmed that Software Engineering Radio is able to deliver on this goal. On average, the typical listener is between 30 and 40 years old and experienced in the field. Many are team leads or architects. Another significant portion of the audience consists of researchers and students.
The list of upcoming episodes includes interviews with notable experts such as Erich Gamma, Dave Thomas, and Krzysztof Czarnecki, as well as tutorial episodes about component technology, C++, embedded systems, fault tolerance and Lisp.
For additional information on Software Engineering Radio visit the website at http://www.seradio.net or contact the chief editor, Markus Voelter (contact info see below).
About Software Engineering Radio:
Software Engineering Radio is one of the premier podcasts for the professional software developer. It is a lasting educational resource, not a newscast. Every ten days a new episode is published that covers all topics software engineering. Episodes are either tutorials on a specific topic, or interviews with important figures in the software engineering world.All Software Engineering Radio episodes are original content we do not record conferences or talks given in other venues. Each episode comprises two speakers to ensure a lively listening experience. Software Engineering Radio is an independent and noncommercial organization run by a group of experienced software developers and architects. All content is licensed under the Creative Commons 2.5 license.
Software Engineering Radio can be found at http://www.se-radio.net
Contact:
Markus Voelter

Grabenstrasse 4, 73033 Goeppingen, Germany

+49 171 86 01 869

http://www.se-radio.net

voelter(at)acm.org
###