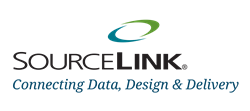 Chicago, IL (PRWEB) April 22, 2015
SourceLink, an industry-leading multichannel marketing services firm and statement solutions provider, is further expanding into the deregulated utilities industry by presenting at and participating in two upcoming retail energy conferences. These conferences are in addition to the SourceLink team being members of the National Energy Marketers Association (NEMA) Executive Board.
NEMA Board Member, Craig Blake, SourceLinks Director of Business Development, will be sponsoring and participating in a panel discussion at the 18th Annual National Energy Marketers Association Conference in Washington, DC on April 29- May 1. Blake will join other industry veterans on the topic: Advanced technologies to implement in support of the energy market redesign. SourceLinks background across industries in business analytics, customer acquisition strategies and data profiling has led the conversation on how energy retailers can communicate, attract and retain customers in this rapidly maturing and evolving industry.
Mr. Blake and SourceLinks Vice President of Sales, Brent Tartar, will also be participating in the DNV-GL's 25th Annual Retail Executive Forum on May 5-8, 2015. SourceLink will be meeting with industry executives to discuss the intense regulatory scrutiny facing the deregulated energy industry, and how SourceLink is helping clients navigate these waters. What has set SourceLink apart in this industry is the ability to respond to market conditions much faster than the industry-conventional telemarketing and door-to-door marketing methods.
SourceLink has been building a trusted partnership with these member organizations for several years, and these relationships have directly led to lower cost-per-acquisition for our partners, says Craig Blake, SourceLinks Director of Business Development. What has made SourceLinks approach so successful is our focus on scalable, data-based direct marketing solutions that leverage client data to identify the segments of the population most likely to convert and those that have the highest propensity to respond to our campaigns in the channel we deliver them.
About SourceLink

SourceLink, a top-ranked Direct Marketing agency, creates results-driven communication solutions. Combining strengths in marketing analytics, data intelligence, technology and production expertise, SourceLink crafts and executes data-driven direct marketing and document outsourcing solutions. SourceLinks analytic and communication solutions improve marketing ROI through greater relevance and increased response. On the production side, SourceLink solutions reduce costs through more efficient operations and postal optimization. SourceLink operates in four U.S. locations. For more information, visit http://www.sourcelink.com