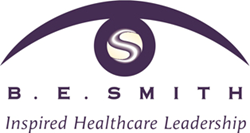 Lenexa, Kan. (PRWEB) August 21, 2014
B. E. Smith, the only full-service leadership solutions firm dedicated exclusively to healthcare providers, has been retained to lead a national Chief Nurse Executive search for South Georgia Medical Center (SGMC) in Valdosta, GA. The top executive search firm in the healthcare industry, B. E. Smith has recently placed more than 900 healthcare executives into organizations.
SGMC is a not for profit healthcare organization headquartered in Valdosta, GA., and its four campuses serve a multi-county area in South Georgia and North Florida. A regional referral hospital, SGMC is dedicated to being the leader in improving the health, wellness and quality of life for the communities it serves. SGMC provides residents with broad services through its growing medical staff of more than 300 physicians and 2,700 staff. Healthgrades recently named SGMC as one of Americas 100 Best Hospitals for Spine Surgery for a second consecutive year. In addition to its numerous recent and prestigious awards for its outstanding service lines, SGMC also received the 2013 Large Hospital of the Year award by the Georgia Alliance of Community Hospitals.
SGMC is seeking a dynamic Chief Nurse Executive (CNE) who possesses strong leadership competencies and enthusiasm to advance strategic clinical initiatives. The CNE will be responsible for nursing operations for the 330-bed flagship South Georgia Medical Center, the Smith Northview Hospital Campus in Valdosta, GA., the SGMC Lakeland Villa and SGMC Lanier Campus both in Lakeland, GA., and the SGMC Berrien campus in Nashville, GA. The CNE will champion the implementation of a structured rounding system for staff with a focus on HCAHPS scores; attract and retain top nursing talent by focusing on intensive education and continuous training; lead the successful implementation of performance improvement initiatives to ensure quality outcomes; and streamline and standardize operations while improving productivity, patient experience and satisfaction scores. Additionally, the CNE will utilize communication skills and a positive attitude to build successful working relationships at all levels of the organization.
The complete job posting for South Georgia Medical Centers CNE position can be found on the B. E. Smith website.
About South Georgia Medical Center:

South Georgia Medical Center (SGMC) is the Regions Premier Healthcare provider located in Valdosta, Georgia. The hospital serves an 11-county area in South Central Georgia and North Florida. It is governed by the Hospital Authority of Valdosta and Lowndes County, Georgia. The main campus provides general medical services, specialty services including robotic-assisted surgeries, minimally invasive and general surgeries, comprehensive cancer care, cardiovascular services such as open heart surgery and angioplasty, women and childrens services, imaging services, neonatology, neurosurgery, neurology and spine surgery, orthopedics and emergency services.
In addition to its 285-bed main campus, SGMC operates four additional campusesthe 45-bed SMITH Northview Hospital Campus in Valdosta, the 63-bed SGMC Berrien Campus in Nashville, and the 25-bed SGMC Lanier Campus and 62-bed SGMC Lakeland Villa in Lakeland, GA. The Hospital Authority also manages the 25-bed Clinch Memorial Hospital in Homerville, GA. Support services include Hospice of South Georgia and the Langdale Hospice House, the Wound Healing Center and Diabetes Management Center. For more information, visit http://www.sgmc.org.
About B. E. Smith:

Founded in 1978, B. E. Smith is a full-service healthcare executive search firm and the top-ranked provider of clinical leadership services including Interim Leadership, Executive Search and Management Consulting. Veteran healthcare recruiters and regional healthcare experts partner with each client to create customized solutions. B. E. Smiths proven methodology has resulted in the recent placement of more than 900 leaders into healthcare organizations worldwide. The firm utilizes a comprehensive sourcing strategy incorporating the latest marketing techniques, association partnerships, social networking and one of the largest databases of skilled nursing executives in the industry to deliver immediate results in todays complex healthcare environment. For more information, visit BESmith.com or call 855-254-8261.