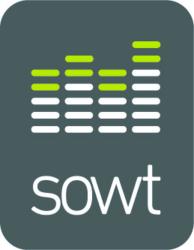 AMMAN, Jordan (PRWEB) March 21, 2013
Sowt, a new, audio-based social networking platform, was officially launched today, with a website and mobile apps that are free and open to the public.
Sowt, Arabic for voice, allows users to share short audio posts of up to 42 seconds in length with their followers. The interface enables users to interact by liking, echoing, and commenting on posts. Available on the web (at http://www.sowt.com), iOS, and Android, Sowt is fully integrated with Facebook and Twitter, giving users the ability to share their posts across multiple platforms. Some features on Sowt are currently patent pending.
The launch comes after a three-month testing period, during which access to the service was granted by invitation only.
Founders of Sowt promise the new platform will revolutionize social media, by seamlessly integrating voice into this ever-growing space.
Voice is the most common and most effective form of human communication, yet it has never truly been integrated into social networking, said Sowt Co-Founder and CEO, Hazem Zureiqat. Sowt aims to bridge that gap, elevating the conversation online and offering people a platform toliterallymake their voices heard.
Sowt was founded by three siblings from Amman, Jordan and was fully designed and developed in Jordan. The user interface of Sowt is currently available in English and Arabic, with more languages coming in the future.