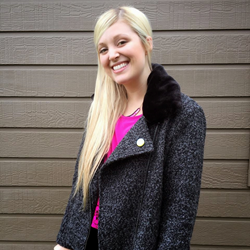 Austin, Texas (PRWEB) April 29, 2015
Space Chimp Media, a full service digital marketing and design agency is proud to announce and welcome Lauren Mahoney as its new App Marketing Manager. Mahoney will be working with the agency to enhance client app marketing and optimization solutions.
Mahoney holds a BA in Communication Studies and Business Administration from Texas State University. She brings experience from Apple Inc., where she worked closely with global app developers and partners to provide account management and guidance throughout the entire app life cycle. By Apple, she has been awarded three Partner Satisfaction Awards. Lauren has worked with Apple partners such as Forever 21, Etsy, BuzzFeed, Yelp and Tumblr.
"Lauren's wealth of experience and industry knowledge has already made her a key addition to the Space Chimp Media family. We view her appointment as a sign of our commitment to being a leader in digital marketing and design. Im confident that she will play a key role in providing and implementing high quality app marketing solutions for our clients," said Charles Haggas, CEO and Chief Strategist.
About Space Chimp Media

Space Chimp Media is a full service digital marketing and design agency which offers customers a range of quality marketing and design services. Space Chimp Media's understanding and experience in the Industry is unparalleled. More information on the companys notable achievements, services provided, key leadership, or history can be found on the agency's website.