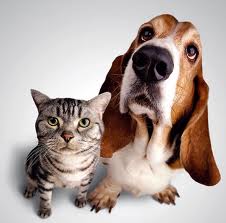 Bakersfield, CA (PRWEB) January 17, 2013
SpiritDetox.com (http://www.spiritdetox.com), an online retailer known for clay based health, wellness and pet care products, now offers pet owners an additional pet health resource with the launch of a series of raw food recipes for dogs and cats. The recipes, which will be issued over the next three months, are all available at no cost.
The recipes are designed to provide healthy treats for dogs and cats. Some contain meat products, like a chicken jerky dog treat recipe, while others, like the peanut butter cookies dog treats are more plant based. All feature raw food ingredients that are safe for pets.
"We wanted to offer our customers with pets some ideas for how to use our products in a tasty treat reward," said Albert Milligan of SpiritDetox.com. "We have tested these treats with our own pets and know they are a hit."
The recipes incorporate some of the SpiritDetox.com products, including Nutramin, a clay-based supplement to improve pet health. The natural clay in Nutramin contains minerals that the house pet is unable to get from common pet foods. According to Mr. Milligan, "These minerals are essential to health, and the Nutramin supplement ensures today's pets have them in their diets. With the launch of these free pet treat recipes, we hope to make it even easier for pet owners to feed these important nutrients to their pets."
About SpiritDetox.com
SpiritDetox.com is an online retailer that carries clay-based products for pets and humans. In addition to their organic clay products for personal care and nutrition, they provide their customers with a wealth of information about healthy living and the benefits of healing clay. To learn more about clay, visit http://www.spiritdetox.com.