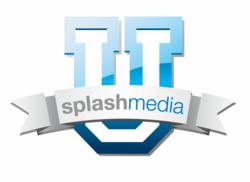 Dallas, TX (PRWEB) April 26, 2013
Paul Slack, President of Splash Media University, will be a guest on Milehiradio.com on Monday, April 29, 2013, from 11am-Noon (Eastern). Paul will share his social media marketing expertise while being interviewed by Deb Krier, who hosts a weekly show on social media marketing.
Slack has been in front of over 20,000 C-level executives, training them on how to use social media marketing effectively for businesses of all sizes. I'm excited to speak with Milehiradio's audience and hopefully impart a few new ideas for them to use in their businesses right away," Slack said.
Splash Media University is an accredited school that offers online education on Social Media Marketing through a certification program called the Master Social Media Marketing Certification.
About Milehiradio.com

MileHiRadio.com is an Internet-based radio station dedicated to great musicwith emphasis on deserving Indie artists and groupsand best-of-breed talk radio shows with national and international appeal. MileHiRadio.com programming intertwines both "talk" and "music" formats. Programming originates from across the U.S. and from international locations as well.
About Splash Media

Based in Dallas, Splash Media is one of the largest firms in the United States to provide full social media marketing services for businesses around the world. Splash Media designs customized social media strategies for clients, provides text and video content, incorporates traditional Internet marketing and SEO, and monitors online reputations and brand mentions.
Splash Medias unique services for clients include a $ 5.3 million video production facility using state-of-the-art virtual reality sets and an Emmy Award-winning video production staff. The blend of interactive digital marketing and leading edge video results in compelling content that drives new business leads and creates thriving online communities for clients.
Splash Media also offers its own software product: SplashCube, a one-of-a-kind social media management tool that grades businesses on their use of social networks and provides real-time guidance for building online communities; and Splash Media U, the first training and certification program for those wanting a career in social media marketing. Visit http://www.splashmediau.com for more information.