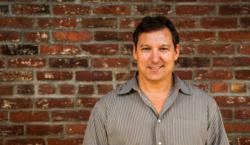 Cambridge, MA (PRWEB) March 23, 2013
sqrrl, the company that develops database software to power Big Data applications, has named Mark Terenzoni as CEO.
"Mark brings the right operations experience and leadership needed to capitalize on sqrrls great promise, said Chris Lynch, Partner at Atlas Venture and Board member at sqrrl. Mark has a talent for helping customers understand and deploy new technologies and for growing emerging companies into market-leading enterprises.
"Sqrrl's technology helps organizations with petabyte data problems scale in a secure fashion," said Antonio Rodriguez, Partner at Matrix Partners and Sqrrl board member. "Given the importance of these challenges to IT leaders, we are thrilled to bring on an executive who has the experience and credibility to scale the organization as it addresses these customer needs."
sqrrl's software product, sqrrl enterprise, is currently deployed in a variety of locations. It is a secure, massively scalable operational data store built around Apache Accumulo. Accumulo is a distributed key/value store based on Google's Big Table design, and it has three unique technical advantages: fine-grained, cell-level security controls; massive scalability to the tens of petabytes; and adaptability to a wide variety of analytic applications across diverse data environments.
By introducing cell-level access controls to the enterprise, sqrrl helps anyone looking to build applications for Big Data. This granular yet flexible way of managing data is particularly useful in highly-regulated industries such as healthcare and financial services, where certain patient data or customer information must be safeguarded.
sqrrl enterprise also simplifies building real-time applications on top of Big Data by exposing a variety of powerful and easy-to-use analytic APIs to developers. Current APIs include full-text search, graph search and statistics. These APIs support SQL queries support the development of apps on top of the platform using a wide variety of popular programming languages, such as Python, Ruby, and Java.
I am thrilled to join sqrrl, said Mark Terenzoni. The team has developed amazing technology that is unmatched in this market and uniquely positioned to capitalize on the exploding market of big data and big applications.
Mark Terenzoni has 20 years of operational experience growing technology companies. Before joining sqrrl, he was Senior Vice President and Business Unit Executive at F5 Networks where he ran worldwide operations for the Traffix Business Unit. Before that Mark held Vice President of Operations/COO roles at Acopia Networks.
About sqrrl

sqrrl was founded in 2012 by creators of Apache Accumulo. With roots in the U.S. Intelligence Community, sqrrls founders have deep experience working with and building applications for complex petabyte-scale datasets. sqrrl is headquartered in Cambridge, MA and is a backed by Matrix Partners and Atlas Venture. Fore more information visit http://www.sqrrl.com.