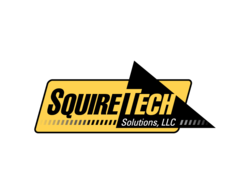 Dallas, TX (PRWEB) October 25, 2012
Squire Tech Solutions, leading tactical satellite service provider and integrated mobile response equipment manufacturer, announced immediate availability of the Squire Tech Solutions Mobile Responder 600 communications package. MR-600 enables government, corporate, and other mobile operations to auto-connect in under 3 minutes data, digital phones, intercom, managed phone switch, virtual private networks (VPN), long range wireless access point, and extend enterprise networks virtually anywhere.
Since 2004 Squire Tech has been dedicated to changing the satellite industry from merely selling satellite radio frequencies to delivering industry specific, warranted, tested, and most importantly, reliable turnkey solutions. Our objective is clear; create packages that work without the customer having to over-think or be concerned about connectivity. With this Mobile Responder 600 satellite solution, we extend those capabilities to include a very robust phone system. stated Mark Davison, president of Squire Tech Solutions.
The Mobile Responder 600 offers a flexible design, providing immediate deployable two button satellite communications infrastructure for small vehicles, flat trailers, pCom