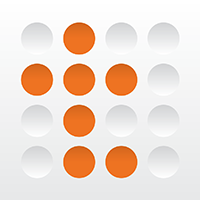 Menlo Park, Calif. (PRWEB) February 13, 2013
Today, Tempo AI, an SRI International spin-off venture, introduces the Tempo Smart Calendar for iPhone, a cutting-edge personal assistant application centered on a persons day. The Tempo Smart Calendar is a mobile productivity app that analyzes data from a users mobile calendar and applies artificial intelligence and machine learning to enhance meetings and events throughout the day. It finds and neatly organizes everything needed to be fully prepared, such as contacts, emails, and related documents, and puts them in context. In a single tap, anyone can complete common tasks, saving time and reducing stress.
Using Tempo Smart Calendar is like having a personal assistant prepare for whats next not only providing the right information, but anticipating and understanding what a user intends to do with it. With details in the event summary, it is simple to quickly find information, eliminating the issue of hunting around other apps, email or the browser while trying to complete a simple task such as finding a meeting agenda or someones phone number. Tempo will fill in the gaps and suggest locations, contacts, emails and documents, even if only minimal details are added to meetings and events. Life is full of the unexpected, so in a single tap send attendees a running late notification or stay on top of delayed flights.
The calendar is where life happens, and Tempo gives people more control over their day by enhancing their calendars in a meaningful way, said Raj Singh, founder and CEO of Tempo AI. Weve designed the experience to reduce the noise thats often associated with virtual assistants that push information to users out of context or intent. Tempo surfaces information and actions in your calendar in the context of the people you know, the places you are going, and the information youll need.
Until now, mobile calendars have stagnated as simple digital representations of paper calendars, which causes a lot of friction and hassle for users because there is no context for any of the information in their calendar. Its like having a dumb calendar on a smartphone. Tempo is the first intelligent mobile calendar that harnesses powerful virtual personal assistant technology to provide context and streamline actions. The more Tempo is used, the more fine-tuned and personalized it becomes because it learns and recognizes patterns to make better suggestions.
In the Tempo Smart Calendar, routine tasks are done with the fewest possible taps because Tempo knows what is trying to be accomplished. With one tap, without ever leaving the calendar, Tempo can do an amazing variety of tasks, including but not limited to the following: