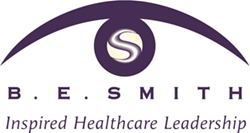 LENEXA, Kan. (PRWEB) July 11, 2014
B. E. Smith, the only full-service leadership solutions firm dedicated exclusively to healthcare providers, has been retained to lead a national chief nursing officer search for St. Charles Health System in Bend, Ore. The top executive search firm in the healthcare industry, B. E. Smith has recently placed more than 900 healthcare executives into organizations.
With four hospitals and more than 120 employed medical providers, St. Charles Health System is the largest provider of medical care in Central Oregon. St. Charles Bend is Oregons only Level II Trauma Center east of the Cascades. St. Charles Madras and Prineville Memorial Hospital are both 25-bed, critical access hospitals serving communities of roughly 20,000 each. A private, nonprofit Oregon corporation, St. Charles Health System is Central Oregons largest employer with more than 3,400 caregivers. More than 350 active medical staff members and approximately 200 visiting medical staff members make it possible for St. Charles to deliver a wide range of excellent care in a compassionate, healing environment.
St. Charles Health System is seeking a senior clinical executive to oversee nursing operations of Pioneer Memorial Hospital and St. Charles Madras. The new chief nursing officer will provide strategic analysis and guidance for transformational practices in nursing operations with an eye toward improving processes and focusing on key metrics while maintaining budget targets. The CNO will serve as a highly visible and approachable leader, developing strong relationships, setting clear direction and implementing a culture of excellence. Key objectives include integrating the recently acquired St. Charles Madras into the health system, as well as ensuring a smooth transition to St. Charles Prineville, a 62,000 square foot, state-of-the-art medical facility currently under construction that will replace Pioneer Memorial Hospital. Additionally, the CNO will utilize a collaborative and inclusive leadership style to direct the ongoing, high-level quality initiatives currently being undertaken.
The complete job posting for St. Charles Health Systems CNO position can be found on the B. E. Smith website.
About St. Charles Health System:

St. Charles Health System, Inc., headquartered in Bend, Ore., owns and operates St. Charles Bend, Madras and Redmond, and leases and operates Pioneer Memorial Hospital. It also owns family care clinics in Bend, Prineville, Redmond and Sisters. St. Charles is a private, not-for-profit Oregon corporation and is the largest employer in Central Oregon with more than 3,400 caregivers. In addition, there are more than 350 active medical staff members and nearly 200 visiting medical staff members who partner with the health system to provide a wide range of care and service to our communities. For more information, visit http://www.stcharleshealthcare.org.
About B. E. Smith:

Founded in 1978, B. E. Smith is a full-service healthcare executive search firm and the top-ranked provider of clinical leadership services including Interim Leadership, Executive Search and Management Consulting. Veteran healthcare recruiters and regional healthcare experts partner with each client to create customized solutions. B. E. Smiths proven methodology has resulted in the recent placement of more than 900 leaders into healthcare organizations worldwide. The firm utilizes a comprehensive sourcing strategy incorporating the latest marketing techniques, association partnerships, social networking and one of the largest databases of skilled nursing executives in the industry to deliver immediate results in todays complex healthcare environment. For more information, visit BESmith.com or call 855-254-8261.