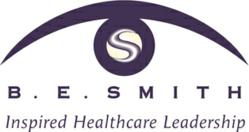 LENEXA, Kan. (PRWEB) April 16, 2013
B. E. Smith, the only full-service leadership solutions firm dedicated exclusively to healthcare providers, has been retained to lead a national chief compliance officer search for St. Johns Episcopal Hospital in Far Rockaway, N.Y. The top executive search firm in the healthcare industry, B. E. Smith has recently placed more than 900 healthcare executives into organizations.
St. Johns Episcopal Hospital is a 405-bed, not-for-profit community hospital offering a full-array of services to the entire Rockaway Peninsula and the Five Towns communities. This faith based institution is the cornerstone of Episcopal Health Services Inc. of the Dioceses of Long Island. Its mission is to provide quality healthcare in a compassionate and caring environment. The hospital is committed to serving the medically underserved and providing care with ethnic, cultural and religious sensitivities.
St. Johns Episcopal Hospital is seeking an experienced senior healthcare executive to create and implement a comprehensive compliance program. The new CCO will report directly to the chief executive officer and board of directors. They will educate and equip senior management with the tools and insights to achieve organizational compliance objectives. Additionally, the CCO will build collaborative relationships with hospital leaders, nurses and physicians to ensure compliant processes are implemented and communicated.
The complete job posting for St. Johns Episcopal Hospitals CCO position can be found on the B. E. Smith website.
About St. Johns Episcopal Hospital:

St. Johns Episcopal Hospital is a full-service community hospital located in Far Rockaway, N.Y. The hospital is accredited by The Joint Commission and the Healthcare Facilities Accreditation Program of the American Osteopathic Association, and is a New York State designated stroke center. The hospital is a member of Episcopal Health Services, a not-for-profit healthcare organization of the Episcopal Diocese of Long Island. For more information, visit http://www.ehs.org.
About B. E. Smith:

Founded in 1978, B. E. Smith is a full-service healthcare executive search firm and the top-ranked provider of senior-level leadership services including Interim Leadership, Executive Search and Management Consulting. Veteran healthcare recruiters and regional healthcare experts partner with each client to create customized solutions. B. E. Smiths proven methodology has resulted in the recent placement of more than 900 leaders into healthcare organizations worldwide. The firm utilizes a comprehensive sourcing strategy incorporating the latest marketing techniques, association partnerships, social networking and the largest database of skilled senior-level healthcare executives in the industry to deliver immediate results in todays complex healthcare environment. For more information, visit BESmith.com or call 855-254-8261.