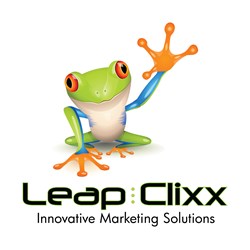 St. Louis, MO (PRWEB) October 01, 2013
Leap Clixx, a boutique St. Louis SEO agency that blends the experience and resources of a large organization with the customer service and local knowledge of a small firm, announced today that as a result of strong continuous growth it has added renowned St. Louis social media and online marketing expert Deanna Spell to its team.
Ms. Spell will spearhead Leap Clixxs commitment to creating cost-effective, efficient and results-based digital campaigns for small and mid-size businesses clients. She will also facilitate Leap Clixxs speaking engagements, and work alongside the companys current roster of experts to provide world class project management and client communications.
The St. Louis Internet Marketing landscape has changed considerably over the last several months, commented Leap Clixxs co-founders Chans B. Weber and Michael Kiel. Its now more important than ever to have in-house experts who deeply understand social media, online marketing, SEO, and all other strategic elements that determine whether a St. Louis business has a successful online presence and profile. Were very pleased to welcome Deanna to our team, and have no doubt that shell not only deliver the outstanding results that our clients expect shell take them to a whole new level!
Im thrilled to be part of the Leap Clixx team, commented Ms. Spell, who holds a Bachelors Degree in Communications and Marketing from Maryville University, and a Masters Degree in Corporate Communications from Lindenwood University. Ive always been passionate about demystifying online marketing and delivering results that exceed client expectations. With Leap Clixx, I have the resources, reach and of course, the incredible team to make that happen!
To keep pace with rising demand, Leap Clixx is continuing to recruit experienced, client-focused St. Louis online marketing professionals who have a proven track record of success. Interested candidates are invited to browse the firms current openings at leapclixx.com.
About Leap Clixx
Leap Clixx is a leading St. Louis Online Marketing, SEO and social media firm that develops customized campaigns and solutions for small and medium-sized businesses, with the ultimate goal of converting "clixx" into customers. The firms founding partners, Chans B. Weber and Michael Kiel, believe that exceptional client service and measurable bottom-line results go hand-in-hand. Learn more at leapclixx.com.