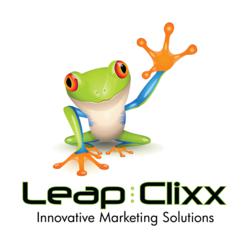 St. Louis, MO (PRWEB) March 29, 2013
St. Louis SEO firm Leap Clixx announced today that it has expanded its executive team in response to growing demand for its services — especially from small and mid-sized business clients looking for customized, cost-effective and results-based Internet marketing solutions.
Tom Greulich joins Leap Clixx as the St. Louis search engine marketing firms new Vice President of Sales and Head of Accounts. Mr. Greulich brings a wealth of experience in web and software technology, and helps Leap Clixxs clients understand and leverage leading-edge Internet marketing opportunities. Mr. Greulich also analyzes and reviews marketing campaigns on an ongoing basis, to ensure that clients are enjoying both exceptional service and significant results.
James McMinn Jr. joins Leap Clixx as the St. Louis local SEO firm's new Marketing Manager. Mr. McMinn Jr. holds a Masters of Science in Internet Marketing, and has several years of in-depth experience in providing SEO strategy, social media strategy, web content strategy, Internet marketing solutions and client relationship management. In addition to driving Leap Clixxs marketing vision forward and representing the company at events, conferences and expos across St. Louis and Internationally, Mr. McMinn helps educate the firms clients on how to build efficient, effective and results-based Internet marketing plans that generate rapid and measurable ROI.