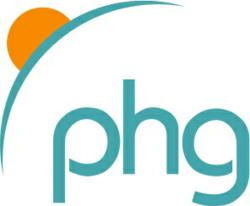 New York (PRWEB) January 11, 2013
Performance Horizon Group (PHG), a leading provider of performance marketing technology, today announced a net revenue increase of 300 percent to $ 1.7 million in 2012. Responding to a growing demand by global brands and advertising agencies to form strategic partnerships with enterprise software companies, PHG continues to build its regional teams, enhance its products and deliver unrivaled global client support.
With a strict focus on enterprise-level brands and advertising agencies, PHG provides real-time analytics and in-house infrastructure for performance marketing channels to more than 40 brand-name clients in 35 countries. Having raised $ 5 million in venture capital since launching its ExactView product in 2011, PHGs strategic investments have allowed it to keep pace with trends in Internet advertising, which according to recent IAB figures, reached record revenues of $ 9.62 billion in the U.S. during Q3 of 2012.
To further its ongoing U.S. expansion and mission to build a strong internal team, PHG has added Deployment Engineer, Cristopher Griffith to head the U.S.-based technology deployment team; and Operations Lead, Sudensa Batajoo to help drive and oversee PHGs U.S. client growth strategy. Both Griffith and Batajoo are based out of PHGs regional office in Baltimore.
Commenting on PHGs industry and company growth, CEO Malcolm Cowley said, 2012 was a standout year for Performance Horizon Group, as global enterprises continue to embrace software and service solutions that enable in-house tracking and management of performance marketing campaigns. We also saw the advent of large digital marketing and advertising agencies as operators of enterprise platforms for their brand clients that want to drive global business. With the arrival of global software and service providers like Performance Horizon Group, we foresee further acceleration of this trend through 2013.
"Performance marketing continues to drive significant global ad spend by the world's largest brands," said Ewan Darby, Director of Affiliate Marketing at Neo@Ogilvy, Ogilvy & Mathers global media agency and performance marketing network. "To deliver successful campaigns, agencies need to have the right technology and tools in place to execute their clients objectives. We evaluated platforms that both maximize global growth opportunities for brands today and allow for easy scalability tomorrow. Performance Horizon Group not only gives us a platform to best organize affiliate campaigns in the age of big data, it also allows us as an agency to manage these campaigns on behalf of our clients bringing added value and revenue to the table.
As part of its continued industry thought leadership position, PHGs Brandon Keenan, Regional Vice President of West Coast Sales will lead a topic discussion titled: U.S. Affiliate Space Is Ripe for Disintermediation at Affiliate Summit West taking place January 13-15, 2013 at Caesars Palace Las Vegas. Click here for a full conference agenda.
About Performance Horizon Group

Performance Horizon Group (PHG) is disrupting the multi-billion dollar performance marketing space with its patent pending global technology. The companys flagship product, ExactView, is a leading platform for brands and their agencies to manage key revenue, drive relationships in-house, make critical decisions through data analysis and limit risk across their web, social and mobile strategies. ExactView's tracking, analytics and management tools offer customers the needed platform to increase sales and reduce costs across multiple digital media channels, including affiliate marketing and lead generation. With offices in the U.K. and U.S., PHG is currently monitoring sales and making payments for brands in over 35 countries. For further information visit please visit http://www.performancehorizon.com or follow us @tweetphg.