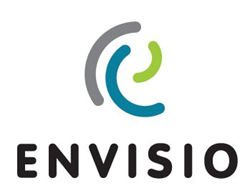 Vancouver, British Columbia, Canada (PRWEB) February 27, 2014
Edelman Canada is now using Envisios business management software. Edelman Canada is excited to partner with Envisio. With Envisios cloud-based software, Edelman can connect all employees to a strategic plan, meet goals, generate comprehensive reports, and more.
As the worlds largest independent public relations firm, Edelman Canada transforms brands. Envisio will help Edelman achieve company goals using well-organized, effective software.
Signing Edelman Canada proves that Envisios strategic planning software is perfect for businesses, as well as non-profits. Edelman Canada will utilize Envisios unique features, such as the progress dashboard, integrated alerts, cascade planning, a straightforward reporting tool, and much more. With Envisio, every employee knows what goals and objectives he or she is striving to achieve.
Envisios CEO, Mike Bell outlines that, "having an organization of this caliber implement Envisio opens up new doors with other large, reputable organizations looking for the most comprehensive, easy-to-use strategy implementation platform.
Envisio is excited to work with this new client. Edelman Canada joins many other major organizations that are using Envisios software, including Big Brothers Big Sisters Canada, the Community Broadcasting Association of Australia, Gymnastics Australia, and many more. We look forward to tracking our progress with this winning organization and sharing our success with them in the months and years ahead, Bell continues.
With additional funds from a recent financing round, Envisio will continue to develop its cloud-based software and will provide support for current and future clients. Envisio looks forward to signing many new clients as 2014 progresses.
To learn more about the software or to schedule a free software demo, visit http://www.envisio.com/.
About Envisio:
Envisio is an innovative software company with a powerful cloud-based platform designed for small to medium sized businesses and non-profits. Envisios software connects employees to a strategic plan to work toward an organizations vision. Envisio launched in 2006, helping businesses and non-profits worldwide. Envisio users include Science World British Columbia, Open Door Group, the BC Chamber of Commerce, Netball Australia, Big Brothers Big Sisters, and many more.