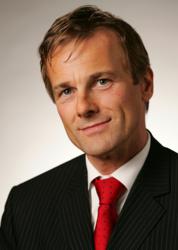 (PRWEB) May 10, 2013
Strategies for firms in emerging markets that want to build global consumer brands will be the focus of a webinar offered by the University of North Carolina Kenan-Flagler Business School on Thursday, May 16, 2013, at 4:15 p.m.
Eight pathways that companies in emerging markets such as China, India and Brazil can take to build their brands in developed markets will be discussed by Jan-Benedict E.M. Steenkamp, the Knox Massey Distinguished Professor of Marketing and marketing area chair at UNC Kenan-Flagler.
The webinar is based on Steenkamps forthcoming book, Brand Breakout: How Emerging Market Brands Will Go Global (Palgrave Macmillan, June 2013). It is designed for business people who work at companies in emerging markets as well as those who work at Western companies and want to understand the competitive potential of firms in emerging markets.
The fee for the webinar is $ 35. Register at http://tinyurl.com/987pw5j. The webinar is part of the Best Practices in International Business Education webinar series presented by the UNC Center for International Business Education and Research (CIBER) at UNC Kenan-Flagler and co-sponsored by the North Carolina Department of Commerce, International Trade Division.