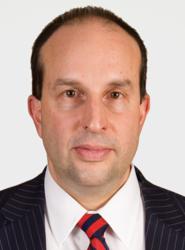 Winchester, VA (PRWEB) May 25, 2011
Mark Wilson, CEO of Strategy Bridge International, has been named the Chair of the International Council on Systems Engineering (INCOSE) Certification Advisory Group (CAG). Originally appointed to the CAG in 2009 for a three-year term, Mr. Wilson has been selected to serve as the Group Chair through February of 2012.
The CAG is composed of nine INCOSE members who represent overall membership in terms of geographic distribution, expertise, product specialization and organizational focus. The group maintains strict eligibility requirements and serves as the certification authority for the member population. In addition, the CAG provides oversight for the Certification Program for the INCOSE Board of Directors.
"The Certification Advisory Group has led INCOSE's advancement of systems engineering professional standards. Since the inception of the Professional Certification Program in 2004, INCOSE has expanded the program to include both Expert and Associate Certifications. These enhancements are the direct result of ongoing research within the industry and represent a commitment to improving our professional capabilities," stated Wilson. "I'm excited to build on the progress thus far."
Mr. Wilson is one of fifty Expert Systems Engineering Professionals (ESEP), the highest INCOSE certification, and was one of the organizations original Certified Systems Engineering Professionals. With nearly three decades of experience in systems engineering and management, Mr. Wilson has delivered hundreds of formal classroom sessions and facilitated workshops to industry and government executives and engineers.
ABOUT STRATEGY BRIDGE
Strategy Bridge International (http://www.strategybridgeintl.com) enables clients to bridge the gap between strategy development and desired operating results through systems thinking, systems engineering, decision analysis, and project management. Strategy Bridge offers facilitated planning workshops and focused consulting to guide strategy and systems development, project planning, and decision-making. Strategy Bridge master instructors average over 25 years of practical on-the-job experience running complex projects and teach a full portfolio of tailored courses designed to improve organizational performance in systems engineering, project management, and leadership.
# # #