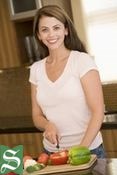 Scranton, PA (PRWEB) August 31, 2013
Stratford Career Institute has added new content to their distance learning Cooking and Catering course.
An entirely new module titled Professional Catering has been added to the course curriculum. The module was designed to help students learn more about the many facets involved in the planning, implementation and evaluation of a professional catering business in todays varied marketplace.
This new module is extremely helpful to anyone interested in working for a caterer or with an interest in starting a catering business of their own, said Dr. Claude Major, Director of Education for Stratford Career Institute.
Stratford says the new module is very comprehensive as it covers several types of catering, choosing clients, planning, operations, organization, risk management, human resources, and social media marketing. The course also includes a section on sustainable catering, which teaches students steps they can take to be more environmentally conscious.
Prior to this module, Stratfords cooking and catering course curriculum goes over a complete introduction to cooking and catering and the food service industry, then details information about the preparation, cooking and storage of meats, fish, poultry, vegetables, grains, sides, desserts, and baked goods.
Stratford officials say since the course focuses on the fundamentals, everyone from novice cooks to those more familiar in the kitchen can benefit from the broad range of creative and business related materials that are covered.
Similar to Stratfords popular high school diploma program, the Cooking and Catering course can be completed entirely at home through guided, independent study.
Students can complete exams online through the mail or in combination. Instructors are available throughout the entire course via e-mail and toll-free phone. Stratfords online eService allows students to track shipments, make tuition payments, use the online library, and more.
Individuals interested in learning more about the Stratford Career Institutes Cooking and Catering course can request a free career information packet by calling 1-800-363-0058 ext 9980 or by visiting the schools website scitraining.com.
About Stratford Career Institute
Stratford Career Institute is a distance learning correspondence school that employs a distinct educational training method allowing students to complete their studies and earn their career diploma at home rather than spending hours in a classroom. Contemporary online tools combined with traditional correspondence education give students the flexibility to study when it is convenient for them. Stratford Career Institute offers more than 60 distance learning courses in a variety of contemporary career fields.