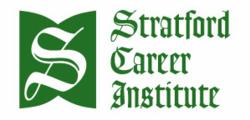 Scranton, PA (PRWEB) June 23, 2013
Two new modules specifically dealing with search engine marketing are now available as part of Stratford Career Institutes Internet Specialist distance learning program.
Stratford says the two new modules first help students understand what search marketing is and why it is important. The curriculum then further details how to properly execute an online marketing strategy that is best suited for a particular website, brick and mortar business or online business.
Search marketing is a form of Internet marketing that helps individuals and businesses to increase their visibility in search engine results, said John McNeff Vice President of Marketing for Stratford Career Institute.
The new modules thoroughly detail a number of important topics including indexing, target keywords, content optimization, paid search, linking, and social media, as well as strategy execution and measuring success.
The Internet has quickly become the first place people look for information, so having a valid understanding of search engine marketing is extremely valuable for todays entrepreneur, added Mr. McNeff.
Stratford says the Internet Specialist program also covers topics such as understanding the personal computer and carefully details how the internet works, its use in various aspects of life and business, technical information, programming, privacy and much more.
All of Stratfords courses, including their popular high school diploma program, are completed through guided, independent study. Students complete lessons at home on their own time, and submit exams online, through the mail, or in combination. Instructors are available via e-mail and toll-free phone and students have access to an online student center.
Stratford also offers all-inclusive tuition, which means everything a student needs to complete a program of study and graduate is included in the tuition price. Stratford also offers affordable monthly payment plans.
Individuals interested in learning more about Stratford Career Institutes distance learning Internet Specialist program can request a free career information packet by calling 1-800-254-4070 ext 9980 or by visiting the schools website scitraining.com.
About Stratford Career Institute

Stratford Career Institute is a distance learning correspondence school that employs a distinct educational training method allowing students to complete their studies and earn their career diploma at home rather than spending hours in a classroom. Contemporary online tools combined with traditional correspondence education and ongoing instructor support allow students the flexibility to study when it is convenient for them. Stratford Career Institute offers more than 60 distance learning courses in a variety of contemporary career fields.