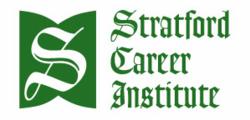 Scranton, PA (PRWEB) May 31, 2013
Distance learning school Stratford Career Institute has added three new modules that focus on green gardening to their Gardening & Landscaping home study course.
Stratfords Gardening and Landscaping course is designed to help those looking to prepare for a new career as well as for individuals looking to improve their own gardening and landscaping initiatives.
Stratford says the new modules focus very specifically on what is involved in planting and caring for a broad range of annuals, biennials, and perennials. The new modules also cover specific fruits, vegetables, herbs and more. Students will also learn how to most appropriately plan and care for a garden based on a variety of environmental factors.
In addition to the new modules, the Gardening and Landscaping program begins with a complete introduction to general gardening and landscaping, and covers both fundamental and advanced landscaping techniques. The course also covers what is involved in starting a money-making business of your own.
This is a great time of year to take advantage of Stratfords gardening and landscaping program, said Dr. Claude Major, Director of Education for Stratford Career Institute. The fundamental knowledge learned in this course can quickly be applied in your personal life, in working toward a new career, or enhancing your current career, added Dr. Major.
All of Stratfords courses, including the popular high school diploma program, are completed through guided, independent study. Students complete lessons at home on their own time, and submit exams online, through the mail, or in combination. Instructors are available via e-mail and toll-free phone and students have access to an online student center.
Individuals interested in learning more about Stratford Career Institutes distance learning Gardening and Landscaping program can request a free career information packet by calling 1-800-254-4070 ext 9980 or by visiting the schools website scitraining.com.
About Stratford Career Institute

Stratford Career Institute is a distance learning correspondence school that employs a distinct educational training method allowing students to complete their studies and earn their career diploma at home rather than spending hours in a classroom. Contemporary online tools combined with traditional correspondence education and ongoing instructor support allow students the flexibility to study when it is convenient for them. Stratford Career Institute offers more than 60 distance learning courses in a variety of contemporary career fields.