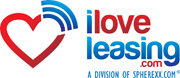 DALLAS, TX (PRWEB) January 30, 2013
Student Housing Solutions LLC offers exciting, sophisticated apartment living in over 20 locations for students in Tallahassee, Florida. The apartment community locations are easily accessible to all three campuses: FSU, FAMU & TCC. Students can choose between one to four bedroom apartments, furnished or unfurnished, and the company will even match students with their most compatible roommates. Student Housing Solutions (SHS) also manages condos, townhomes, lofts and houses.
SHSs leasing and management operations are now energized and simplified through ILoveLeasing.com div of Spherexx.com. The web based program automatically gathers prospect inquiries from multiple Internet advertising websites and listings and presents them to the SHS staff members within a streamlined dashboard. Leads are automatically prioritized and sourced instantly. Staff members take individual accountability for making sure the prospect is contacted, toured and closed. Student Housing Solutions also uses the central office feature available in ILoveLeasing whereby all leads are routed first to a prospect response center for immediate service, then redirected to the most appropriate community to fit the customers needs.
Prospects receive an interactive, digital, printable brochure that takes them on a photographic tour, shows floor plans and pricing, specials, amenities, office hours, and it even schedules an onsite visit. The brochure is accompanied by a branded email that has been carefully prewritten to cover over thirty leasing topics, thereby eliminating communications that have been hastily written using poor grammar or misspellings. Prospects can complete a residential application on the spot and ultimately lease an apartment entirely online.
Back at the office, the leasing staff members can view when their email was read by the prospect and follow how well it was received. They can track their points of contact, listen to telephone calls, create additional emails, schedule reminders, review how ad sources are producing, see which sources are best (down to the penny) and what percentage of the advertising budget is being devoted to specific advertisers. Likewise, individual and group leasing performance reports are always available so leaders can access reports at any time and from anywhere. The program also doubles as a trainer, guiding the leasing staff members through introduction, touring and closing steps. Leasing agents can also opt to send broadcast emails to prospects who have requested information. The system is most advantageous during the pre-semester leasing flurries.
The program works great for both our student housing and conventional apartments, states Melinda Baker, Director of Marketing for Student Housing Solutions, LLC. We have a leasing center in addition to our onsite teams; and ILoveLeasing.com took our input and created some fantastic features so that every prospect could be seamlessly worked by both teams. With most of our portfolio in close proximity, I like that ILoveLeasing.com lets the teams easily transfer and distribute leads to their sister properties; they can quickly see the communications the previous property sent and provide quick, seamless follow up about their property. The program is really easy to use.
About Student Housing Solutions
Student Housing Solutions (SHS) manages a diverse portfolio of properties, which includes student housing, residential, multi-family and commercial real estate. With more than 15,000 beds to its resume, SHS is a known leader in the student housing market and considered one of the top 25 companies in the United States.
With over 20 years of experience, SHSs Management Team has provided quality management experience in overseeing all aspects of student housing communities. Student Housing Solutions Property Managers are supported by a team of leasing agents, student community assistants and maintenance personnel, each qualified to provide parents and students with the 24/7 support they need.
About ILoveLeasing.com div Spherexx.com
ILoveLeasing.com is a prospect lead tracking, lead closing tool and advertising management program built specifically for the apartment industry. Developed as a division of Spherexx.com in 2006, it serves as a customer relationship management (CRM) solution to help leasing teams track leads, phone calls, internet & print advertising inquiries, walk-in traffic, and it consolidates all prospect leads into one easy- to-use dashboard.
Established in 2000, Spherexx.com is recognized as an established leader in the apartment industry website, Internet marketing and software development services. With offices located in Tulsa, Dallas, Austin, and Houston, the company has been distinguished as one of INC5000s fastest growing companies. Spherexx.com recently received an International Summit Creative Award 2012 for creative and communication excellence.
Spherexx.com offers a wide selection of professional services including web design and development, touch-screen kiosks, Internet lead generation tools, online advertising, apartment leasing consulting, advanced mobile technology, apartment lease-up marketing consulting, and search engine performance. The company also provides branding services, video/multimedia production, print media, and copywriting, as well as website and email hosting, database solutions, pay per click, e-commerce solutions and custom programming.
Spherexx.com has developed marketing and lead generation tools that allow clients to better manage and convert leads to leases and sales. These applications are branded under ILoveLeasing.com, MarketSurveyTools.com, and RentPush.com. Spherexx.com provides web-based prospecting, marketing, advertising management, and support services.