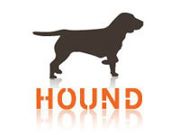 Pasadena, CA (PRWEB) May 24, 2013
A recent study project found that mobile marketing accounted for $ 139 billion in output in 2012, and that mobile-based advertising is expected to add 1.4 million jobs in the United States by 2015. In their recruiting efforts, advertising companies are increasingly seeking employees with mobile and web-based experience, which is reflected in hiring data on Hound.com.
In a study released by the Mobile Marketing Association, the trade organization predicts that spending on mobile marketing is on track to grow to $ 400 billion from its current levels. Spending in the sector was at $ 139 billion last year, as mobile advertising is increasingly taking up a sizeable share of companys marketing efforts. The report also projected that mobile marketing employment would double to 1.4 million by 2015, up from the sectors 524,000 jobs in 2012. The report underscored the incredible impact that mobile technology has had on the advertising sector and the continued, anticipated impact on U.S. employment and the overall economy.
Mobile technology has had an incredible impact, not only on the way that we communicate with one another, but on how businesses market themselves to customers, acknowledged Harrison Barnes, CEO of Hound.com. As more and more people use their phones to do what they used to do on their desktop computers, its fundamentally changing the marketing industry and the type of experience and technical skills that advertising agencies look for in employers.
Even for the most Internet-savvy advertising veterans, many are realizing that the nature of mobile often requires a completely different approach to marketing. The much smaller screen size of cell phones means that space for ads and banners is also significantly smaller. As a result, ads need to be all the more on-point, compelling, and eye-catching to draw the attention of todays increasingly media-oversaturated user. Realistically, when switching screens is as easy as a swipe of the thumb, mobile marketers have only a few seconds to engage users before they move on.
Job sites like Hound.com are seeing the impact of mobile marketing in the job listings being advertised by the advertising industry. The shift from print to online media is nothing new, but more and more, employers are now seeking copywriters with mobile-based expertise, on top of the Internet marketing skills that have become standard in the industry. Of the nearly 2,300 advertising jobs currently available on Hound, a vast majority of them require some level of web marketing experience, and many explicitly seek people with mobile marketing experience.