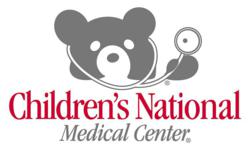 Washington, DC (PRWEB) August 02, 2012
According to a new study from Childrens National Medical Center, the majority of information found online on safe infant sleep recommendations is inaccurate. The study, Safe Infant Sleep Recommendations on the Internet: Lets Google It, published in the Journal of Pediatrics, searched 13 SIDS-related key phrases and analyzed the top 100 websites using Google.
Led by pediatrician and SIDS researcher Rachel Y. Moon, MD, the team judged accuracy of information against the American Academy of Pediatrics (AAP) recommendations, which were updated in 2011.
Of the 1,300 websites reviewed, 43.5 percent provided accurate information, 28.1 percent inaccurate information and 28.4 percent of information was not relevant. The search terms that provided the highest percentage of accurate information were infant cigarette smoking, infant sleep position, and infant sleep surface. The search terms pacifier infant, infant home monitors, and infant co-sleeping provided the lowest percentage of accurate information.
Dr. Moon cites two factors that make these finding particularly troubling: 70 percent of adults use the Internet for health-related information and decisions, and parents are more likely to discount information when there are contradictory sources.
There is so much for sleep-deprived parents to think about with an infant at home, which makes it all the more important to provide accurate information, advises Dr. Moon.
Dr. Moon recommends parents visit sites with trusted information. The study found that government sites and the AAP were the most accurate. Blogs and product websites were least accurate. Parents should ask their pediatrician for good resources.
Watch Dr. Moon explain the key findings of her new study.
Related Links:

Magazines for Women Depict Babies in Unsafe Sleep Environments

SIDS Tips to Reduce Your Babys Risk
Contact Emily Dammeyer or Emily Hartman, Public Relations: 202.476.4500.
About Childrens National Medical Center

Childrens National Medical Center in Washington, DC, has been serving the nations children since 1870. Home to Childrens Research Institute and the Sheikh Zayed Institute for Pediatric Surgical Innovation, Childrens National is consistently ranked among the top pediatric hospitals by U.S.News & World Report and the Leapfrog Group. Childrens National is a Magnet