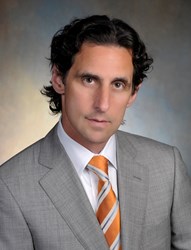 Berkeley Heights and Newark, NJ (PRWEB) January 08, 2013
Horizon Blue Cross Blue Shield of New Jersey (Horizon BCBSNJ) and Summit Medical Group (SMG) today announced an innovative new population health program that focuses on improved, coordinated, and cost-efficient care. Effective January 1, 2013, the program provides incentives for SMG to improve the overall health of the Horizon BCBSNJ member population and reduce the total cost of care.
Under this innovative, value-based health care delivery arrangement, SMG will take on additional accountability for enhancing patient satisfaction, improving health outcomes, and controlling the cost of care for Horizon BCBSNJ members. The SMG agreement continues Horizon BCBSNJs ongoing collaboration with health care providers to transform how health care is delivered in New Jersey with a focus on incentives promoting the value of health care patients receive over the volume of care.
As a result of this collaboration, every SMG practice will be participating in all Horizon BCBSNJ plans, excluding managed Medicaid under Horizon NJ Health.
Horizon is committed to working with health care leaders like Summit Medical Group to transform the delivery of health care to enhance the patient experience, improve clinical outcomes, and reduce unnecessary health costs for our members, said Jim Albano, Vice President, Network Management and Horizon Healthcare Innovations. We welcome Summit Medical Group to our physician networks and look forward to a strong and innovative collaboration.
Summit Medical Group is pleased to welcome Horizon BCBSNJ members into our healthcare system on an in-network basis as of January 1, 2013, said Jeffrey LeBenger, M.D., SMG Chairman of the Board and Chief Executive Officer. We look forward to providing expanded access to integrated, quality care for Horizon members who may now choose SMG physicians and services for all their healthcare needs.
Additionally, as a participating provider in Horizon BCBSNJs networks, SMG will participate in Horizon Blue Medicare Advantage Plans. SMG will also be able to accept coverage from other Blue Plans that participate in the BlueCard program at its Essex, Morris and Somerset county sites.
About Summit Medical Group

Summit Medical Group (SMG) is the largest privately held multi-specialty medical practice in New Jersey. SMG maintains a 42-acre healthcare campus in Berkeley Heights and 19 additional practice locations in Berkeley Heights, Morristown, Millburn, Short Hills, Springfield, New Providence, Warren, and Westfield. As an East Coast premier multispecialty group, SMG has provided exceptional primary and specialty care since 1929. For more, visit http://www.summitmedicalgroup.com.
About Horizon Blue Cross Blue Shield of New Jersey

Horizon Blue Cross Blue Shield of New Jersey, the states oldest and largest health insurer, is a tax-paying, not-for-profit health services corporation, providing a wide array of medical, dental, and prescription insurance products and services. Horizon BCBSNJ is an independent licensee of the Blue Cross and Blue Shield Association, serving 3.6 million members with headquarters in Newark and offices in Wall, Mt. Laurel, and West Trenton. Learn more at http://www.HorizonBlue.com.
###