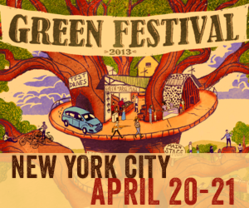 (PRWEB) April 18, 2013
Sunwarrior, a plant-based protein and supplement company in Southern Nevada, will exhibit at this years Green Festival in New York. Denley Fowlke, one of the cofounders of Sunwarrior, will also be giving away product and a few signed copies of his and Nick Sterns latest book, The Warrior Way.
The New York Green Festival is an amazing opportunity to meet and network with like-minded people who are concerned for the health of the world, said Nick Stern, Sunwarrior cofounder. Well also be in one of the most beautiful and diverse cities in the world. Were excited to be a part of this festival where were sure to feel included in the huge community of green living advocates.
New York Green Festival will take place April 20-21 at the North Javits Center in New York, New York. Sunwarrior will exhibit at booth number 628. Join them for a chocolate or vanilla smoothie sample and to learn more about their many raw, vegan products.
About Green Festival
At Green Festival