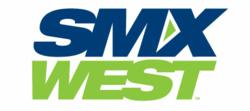 Redding, CT (PRWEB) December 17, 2012
Search engine marketing conference Search Marketing Expo SMX West will be held March 11-13, 2013 in San Jose, CA. Those interested in attending can take advantage of lowest-available super early bird rates until December 21.
Register online at or by phone at (877) 242-5242. The SMX West conference program will run from March 11-13; the Expo hall will be open March 11-12. In-depth workshops will be held post-conference on Thursday, March 14.
SMX West will feature three jam-packed days with over 50 sessions of cutting-edge content on search engine optimization (SEO), paid search advertising (PPC), mobile/local search, social media marketing and more. See the agenda.
SMX West is programmed by search marketing authorities Danny Sullivan and Chris Sherman, the editorial team behind Search Engine Land, the leading news blog for internet and search engine marketers.
Conference attendees will have the opportunity to learn about best-of-breed solutions from leading vendors in the SMX West Expo Hall. Among them will be Premier sponsors Covario and Marin Software, and Gold Sponsor Bruce Clay Inc. The Expo Hall is open March 11 from noon to 7pm and March 12 from 10am to 3:45pm.
SMX West will also feature workshops conducted by leading experts in internet and search engine marketing. Topics include search engine optimization (SEO), Google AdWords, content marketing, in-house SEO, international search and social media community management. All workshops take place post-conference on Thursday, March 14.
Rates for All Access passes, which include three days of sessions, networking activities, free Wifi, snacks and hot lunches, are only $ 1395 for those that register by this Friday, December 21. Register online or by calling (877) 242-5242 business days from 9am to 5pm ET. Group rates offering discounts of up to 20% are also available.
About Search Marketing Expo SMX West and Third Door Media
SMX West features sessions for those seeking advanced tactics or just starting out in search marketing, work on an in-house SEM team, hail from an agency, or own a business.
Attend SMX West for: