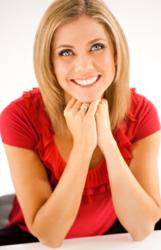 Sydney, Australia (PRWEB) February 12, 2013
The Google Plus social platform seems to become more and more important in terms of SEO. With the new Google Autorship feature, online business owners can link their official website to their company official Google Plus profile. This is important from many points of view, as Super Savvy Business Australia CEO Fiona Lewis notices.
Fiona Lewis has recently issued a new Word of the Week video release in which she talks about the rising importance of Google Autorship in terms of SEO. She mentions that, Eric Schmidt who has worked in very high positions in Google […] has got a book about to come out and in that he was recently quoted when talking about the book that Google Authorship is really going to play quite heavily in the world, in the space of helping your website to rank.
What Mrs Lewis notices from Eric Schmidts quotes is that websites which dont have a verified authorship are likely going to be ranking lower in search results as compared to websites whose authorship had been verified.
However, this topic is among the last Mrs Lewis talks about in the video release. She begins the video by digressing an insiders tip from Nick Bowditch (Facebook, Manager of Small Business Australia) regarding Facebook Ads. What Mrs Lewis concludes is that while Facebook ads allow a maximum number of 149 characters, it is better not to use all the given space. use something around the size of 65 characters says Mrs Lewis. "The reason for this is that then your ad will have white space around it and as we all know when we look at the beautiful designs within Apple, for instance, white space really works – its nice and clean and sharp, but its also very attractive to the eye.
Another thing Mrs Lewis touches upon in the video is closely related to the everyday tasks a business owner has to do. Nonetheless, Mrs Lewis doesnt speak about paperwork or invoices, but rather focuses on the daily online assignments. She takes her viewers through a list of day-to-day activities, advising them to never forget to check Google Analytics, their websites ranking and to focus on building relationships with other business owners within their niche.
Finally, Mrs Lewis advice is to find a way to stay on top of everything that is going on. One way to do that is to closely monitor everything that is going on within the industry. Make sure you know what is going on, says the Super Savvy Business CEO. Dont turn a blind eye on it. If you plan to become a market leader in your niche, she continues, then you really have to know what is going on in your space. Set up Google Alerts, RSS feeds, subscriptions, all of those things to aggregate all of the data into one place, such as a Google Reader account or if you are on an iPad perhaps you can get you a flipboard app set up. But just find a way to stay on top of everything that is going on.
Those interested in viewing the video release or in finding out more SEO news can access the official Super Savvy Business website. There they will also find more about the company and its branches and they will get access to a wide range of online news, from SEO to social media, mobile marketing and internet marketing techniques.