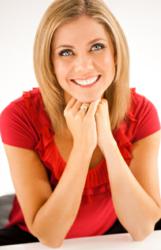 Sydney, Australia (PRWEB) January 21, 2013
Everyone wants to improve their online presence and many people are willing to spend large amounts of money on making sure that they are doing the right thing. This is why many of them resort to having on page optimisation reports made by a third party company. But very few of these business owners actually know what to expect from such a report and they can seldom make the difference between a complete and accurate report and a low quality one.
Internet marketing expert Fiona Lewis, owner and CEO of Super Savvy Business Australia, has recently identified this problem with one of her Savvy Mastermind clients who received an incomplete report and paid a fair bit of money for it. This is what convinced Ms Lewis to draw peoples attention upon the things they should look after when they receive a website report. Some of the things they picked up on were important, but they hadnt actually given the full explanation or really given them enough depth on those topics, explains Ms Lewis.
Going on, Ms Lewis uses her clients report as an example, transforming the video release in a case study in which she emphasizes the areas that need to be covered in an on page optimisation report. She talks about meta tag optimisation, the importance of having a Privacy Policy and a user-friendly 404 page.
The search engines such as Google dont actually put a lot of emphasis on the keyword meta tag. So you can put stuff in there or not, but its important to never really optimize for more than one keyword on a page, says Ms Lewis. She compares this to what happened in the case study: what they had failed to say was the importance of having a page title and a description for each page and they need to be unique – its very, very important.
Ms Lewis also talks about the importance of having a friendly 404 page and she lists some examples of how online businesses could design these pages. She again refers to the case study highlighting that a report should provide information on the number of 404 pages that are found on the website which is being analysed in the report.
Ms Lewis notices that, this clients website had 22 pages on their website where they had a 404 error that was not mentioned in the report the client received. In order to help online business owners deal with their 404 pages, Ms Lewis suggests using Google Webmaster Tools, because, she says, having 404 errors can actually affect your websites ranking and your page rank. So its really important that you do fix them if Google is picking up that you have them.
Apart from the case study, the Word of the Week release also includes relevant information about keyword research techniques. Ms Lewis introduces the two most important types of keywords (buying keywords and low search volume keywords – which Ms Lewis refers to as the low hanging fruit) and she also gives advice on what keywords to use on static pages and on blogs or news sections.
For those interested in finding out more about keyword optimisation and keyword research tips, Super Savvy Business puts at their disposal the possibility to join the Savvy Mastermind program where Ms Lewis and her team cover these aspects in depth.
To see the full video release and other valuable online training, visit the Super Savvy Business official website.