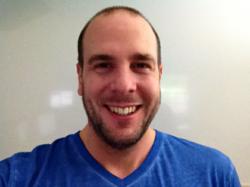 Sydney, Australia (PRWEB) January 21, 2013
Google AdSense is a program that enables web publishers to earn money by presenting relevant advertisements alongside their own online content. The benefits that marketers can enjoy from this program include ease of use, control over the ads that appear on their pages, access to comprehensive metrics and reports, and substantial revenues, and perhaps no one knows about these benefits better than online marketer Matthew Paulson. The genius behind MattPaulson.com maintains a successful Google AdSense campaign and generates impressive passive incomeand he recently shared valuable tips and tricks during an interview with SuperFastBusiness.com's CEO James Schramko.
At the beginning of the interview, Paulson shares that using his distinct AdSense template has been an exceptionally good business move for the past couple of years; in 2012, he made a total of $ 104,454. "This month Ill be on track to do about $ 20,000 just based on the kind of cycle or the seasonality of the type of content sites that I do. So, Ive been doing pretty well; Im pretty excited about it, since my opportunities will go up again after that," he says.
While Schramko relates how Google AdSense did not become an essential aspect of his own marketing strategy for his own sites, Paulson describes how he discovered that the program made him realize the potential power of his online properties. "I kind of determined where I think the best ad spots are and I also tried to identify kind of a content area that people or advertisers really bid on heavily, because that will give you really high cost per click."
When it comes to content production, Paulson recommends another revolutionary Google tool the AdWords keyword tool that can be harnessed to help marketers produce content that drives good traffic. He points out: "You can use the AdWords keyword tool to figure out the kind of topics or keywords that people or advertisers are spending a lot of money on, so then you can write content about those things. If those ads show up on your site and people click on them, you know you can get a pretty high click through rate or cost per click. When you have a whole bunch of clicks, that adds up pretty quickly."
Managing a small or large number of websites is not a major contributor to success, according to Paulson. He says that 80% of his revenue comes from just three quality sites; as long as good quality traffic can be generated from a few sites that are performing well, and if the ads on these sites are optimized, then it would be a much better idea to add content and cultivate quality in those web properties rather than focus on acquiring more sites.
For Paulson, leading web users to his sites entails more than simply relying on a single traffic sourcea concept that is relevant to Schramko's Own the Racecourse marketing philosophy of utilizing several different channels to get good, organic traffic.
"There are, I think, a lot of people that have content websites…and make the mistake of only focusing on the main Google search results," he explains, pointing out that in his business, driving traffic means getting consumer attention from Google Video, Bing Video, email newsletters, social media sites like Facebook and Twitter, news sites, finance, sites, and others. "There are tangential search engines like YouTube, Google images and Google news, and there are just plenty of opportunities there; the pool of people that are competing for those rankings is just so much smaller and its just a lot easier to get those placements that you want in some of those other search engines."
Towards the end of the interview, Paulson relates that to make the most of Google AdSense, its best to keep in mind that posting ads should ideally be a separate concern from posting quality content. "I dont know that the level of quality of the content has a huge click through or effect on the click through rating. I think if the ads are interesting to the user, theyre going to click on them regardless of the quality of content," he shares.
The conversation also touches on ways to sell links, the benefits of offering sites for sponsored posts, and tips to further maximize AdSense. To read the full interview transcript and to find more information on James Schramkos podcasts, visit http://www.superfastbusiness.com/.