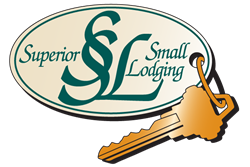 Ft. Lauderdale, FL (PRWEB) February 27, 2015
The Superior Small Lodging Association (SSL) announced today that they have partnered with Gilda Steiger, president of GNE ConsultantsOnline Marketing Solutions to lead the Marketing Advisory Committee as the Director of Marketing.
Ms. Steiger is a marketing professional specializing in marketing hotels and travel related businesses since the beginning of digital marketing in the travel/hospitality industry in 1997. In that year she co- founded MAD-Search (Meeting and Destination Search) the first destination based online searchable database of hotels that gave meeting planners information and contact information for hotels that met their meeting space criteria, and the corresponding e-newsletter MAD-News. Ms. Steiger became the Director of Hospitality Marketing at Cendyn, a full service digital marketing company specializing in online solutions for the travel and hospitality industry. She left Cendyn in 2012 to form her own consulting agency, GNE ConsultingOnline Marketing Solutions.
Ms. Steigers goal is to brand the Superior Small Lodging properties as the welcome alternative to the impersonal, large chain hotels, so that when visitors think of a trip to Florida the members of SSL and the new SSL website is top of mind. She has also taken the lead on the transition to the new Superior Small Lodging website which will include a booking engine to enable visitors to book member properties directly from the association website.
Were thrilled to have Gilda and her team at GNE Consulting working on our behalf , states Scott Rivelli, Executive Director of SSL, with Gildas marketing talent and expertise we expect to be able to take the Superior Small Lodging Association to a much higher level.
About The Superior Small Lodging Association

The Superior Small Lodging Association (SSLA) is a non-profit association of independently owned and managed boutique Inns, B&Bs and hotels throughout the State of Florida with fewer than 50 rooms. Established in 1989 to bring brand awareness to the smaller boutique lodgings as an alternative to the large corporate branded hotel chains, the Superior Small Lodging Brand has come to represent a partnership of unique lodging properties offering a high level of service, comfort and cleanliness at competitive rates. Each year our members properties are inspected by an independent inspection company and those that meet specific cleanliness standards are recognized with our White Glove Award for cleanliness. Excellence in quality and service are also recognized. With approximately 170 member properties representing almost 3,000 hotel rooms, time shares and vacation rentals throughout the State of Florida the success of the Superior Small Lodging program is undisputed and gives prospective guests the comfort of knowing that when they book a Superior Small Lodging property they can be assured of a high standard of excellence.
About GNE Consulting

GNE Consulting is a multi-service Internet Marketing Consulting Agency dedicated to helping our clients fulfill on their goals and improve their profitability. We have been successfully assisting hotels, destinations and other travel related businesses market their companies online since 1997 and small to medium companies in other lines of business since 2012.