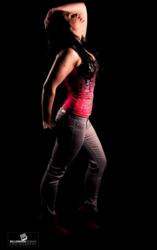 Omaha, NE (PRWEB) May 01, 2013
Digital Content Strategist Hopeton Hewett is the owner of a Omaha SEO company and digital multimedia firm in Omaha, NE. Hopeton's marketing firm provides online advertising services to websites and internet-based companies to help improve online exposure. He also helps small businesses increase revenues by the application of effective digital strategy and multimedia marketing to increase visibility online. Intellectual Expansionist Marketing and Advertising is a digital marketing agency that opened it's doors to the public this year through hard work and funded by owner Hopeton Hewett. He's constantly promoting the expansion of his business nationally utilizing digital advertisements , SEO and social media marketing to increase the reach of his content. The services that his company provides extend to:
Integrated Digital Marketing

Website Design and E-Commerce

News Writing and Publicizing

Search Engine Optimization

Social Media Marketing

Video Marketing and Advertising

Digital Content Strategy

Online Business Services
As an online business owner, Hopeton Hewett is constantly looking for opportunities to expand and increase his presents into new markets. The opportunistic entrepreneur was not expecting that Illa Ridder would one day cross his path in need of his professional services. Thoroughly evaluating the model's potential and personality, Hopeton made a swift yet calculated decision to take the model under his wing and promote her to the world. He believes that through a carefully crafted publicity campaign she can become a supermodel as well as a universal icon.
Mr. Hewett plans to increase Illa's social media exposure by combining photography and graphic design to produce advertisements. He is planning to have Illa model for graphic designs and present the advertisements to clothing lines such as Chanel, Calvin Klein, Nike and Victoria's Secret. To immediately increase Illa's online visibility Mr. Hewett is producing a promotional video with Illa's previous modeling photos, set to be released later this week.
About Intellectual Expansionist Marketing and Advertising:
Owned and operated by professional content strategist Hopeton Hewett Intellectual Expansionist Marketing and Advertising is an online promotional service. Providing SEO, SEM, digital advertising and online marketing to their clients that generate real results.
Contact: Hopeton Hewett

Phone: 1-402-547-7883