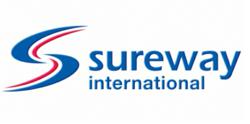 Port Credit, Mississauga, ON (PRWEB) September 14, 2012
This past weekend, Port Credit celebrated their dynamic culture by hosting the Tim Horton Southside Shuffle Event. Sureway International has proudly sponsored this festival for the last nine years and was honored to do so again in 2012. Each year, Sureway International, their cosponsors and event organizers get together to bring the finest jazz and blues musicians into the city to play all through this three day event, which celebrates the rich and diverse cultures that make up their community. As a proud Canadian owned company, Sureway International is committed to giving back to its community and to Canada.
The entire community was invited to participate in this celebration of diversity by spending the weekend sharing popular music, great food and the company of their neighbors. Not only does this event build a stronger sense of unity within Port Credit and the surrounding towns, it also stimulates the local economy by involving all of the businesses in the area, which benefits everyone. For Sureway International, its all about making their city great and providing those who may not otherwise have had a chance to attend an opportunity to experience this wonderful cultural event.
Deborah May, President and CEO of Sureway International, believes, It is important for successful business owners to lead by example and give back to their communities in every way we can. It allows all Canadians to believe in themselves and that they too can build their hopes and dreams in this great country.
When asked why she wanted her company to sponsor this event, Deborah May said, Sureway Internationals mission is to provide an opportunity for our community to experience this cultural event full of the art, music and culture that allows our society to thrive. We want to be a positive force in our multicultural community that works toward bringing people of all backgrounds together. With performances by the 24th Street Wailers, Shakura Saida, the Dave Murphy Band, Harrison Kennedy and Dmar and Gill, just to name a very few, Sureway International has succeeded in their goal. The downtown core of Port Credit was jammed with fans who lined the streets, dancing on the patios and doorsteps of the towns businesses.
The artwork of Stan Street, a prominent festival artist as well as a blues musician, was displayed throughout Port Credit, adding to the palpable cultural atmosphere. The bold strokes and vibrant colors struck the same chords in his work that were heard and played at the festival. The bars, clubs, pubs, coffee shops and restaurants of Port Credit also got in the festive spirit by featuring different blues and jazz musicians at afternoon matinees, on their patios or at late-night gigs over the course of this three-day event.
Sureway International has not only been a premier sponsor of the Southside Shuffle, but has also spent the last nine years celebrating Canada Day with their community by sponsoring the Paint the Town Red Event. Committed to giving back to their community, Sureway International actively seeks opportunities where they can help bring everyone together and stimulate the local economy so that everyone can live, participate and thrive in a diverse community that celebrates its cultural differences.
###
Sureway International is a Canadian owned and operated company that has been providing superior lighting solutions to commercial and industrial clients for over thirty years. Manufacturing a complete line of products under its own brand, Sureway is also a distributor for hundreds of companies. They are committed to having every lighting, electrical and industrial product in stock and available for delivery the day after an order is placed. To discover the perfect lighting solution for your commercial building visit Sureway International on the web or call them toll free at 1.800.387.3265.