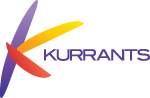 Singapore (PRWEB) October 01, 2013
Singapore start-up Holatastic Pte Ltd, a three-man outfit comprising former college mates launched today their answer to a souped up search tool that taps into the power and potential of the growing social media crowd mobile app Kurrants.
Kurrants is a personal social media search tool that puts the power of the crowd in your hands, enthused Holatastic founding member Song Young, 35.
These days, you can get a pulse on what people are saying about practically anything by plugging in to individual social network websites. But it can be a time-consuming, hit and miss affair digging for relevant content. The beauty of Kurrants is that it aggregates all the online talk on your search topic and serves it up to you pronto on your mobile gadget.
Basically, if people are talking about it, with Kurrants, youre going to know about it. This is a search tool that literally takes the sweat out of online research. Kurrants streamlines the search process and pools all the discussions on your search topic from various social media.
With Kurrants, users gain access to the heart of discussions because the search focusses on social media content which is typically off-limits with search engines like Google or Yahoo. Kurrants promises users ease-of-use, speed, relevancy and results that are up-to-date. Its a potent combination! said Young.
How Kurrants works
Kurrants is a social media aggregator and a search tool that searches for key words and hashtags in users posts in social media. To look up a subject matter, simply key in the search term and hit search. The app instantly accesses the most current discussions and opinions on your search term. You can further filter search results by your preferred social media. It is possible to specify that you only want to mine the discussions on Twitter for instance.
Features:


Integration with Twitter, Instagram, & Tumblr (Facebook, Google+ and Pinterest soon to follow)
Search via keywords or hashtags
Searching of posts with texts and images.
Filter search results by social media
Saving of favourite posts
Mobile app Kurrants is currently available as a free download for all Android devices from http://www.kurrants.com. It is also available in the Google Play store at https://play.google.com/store/apps/details?id=com.holatastic.kurrants
Kurrants is in its Public Beta stage.
Webapp and iOS-compatible versions are slated for release by year-end.
###
For more information, please contact:

Song Young

Email: press(at)kurrants(dot)com

Mob: (065) 9424-1552
About Holatastic Pte Ltd
Holatastic is a Singapore-based mobile app development company and the brain-child of three good friends with a passion and interest in all things tech. Its mission is to rock the world with innovative real-time solutions, and to have a little fun while doing it. Kurrants is its debut product. And with others already in the pipeline, Holatastic is set to drag itself kicking and screaming into the forefront of the mobile app landscape.