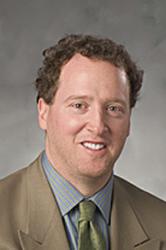 Westchester County, NY (PRWEB) October 16, 2012
Northern Westchester Hospital announced today that a medical team, led by Dr. Jerald Wishner, became the first in Westchester County to perform a robot-assisted gallbladder removal surgery through a single one-inch incision. The surgery was successfully completed on Wednesday, October 10th.
During the minimally invasive procedure, Dr. Wishner used a sophisticated da Vinci Robotic Surgical System to insert several delicate instruments through a single tiny incision. To accomplish this, Dr. Wishner used a high-definition, 3D imaging system that provided a magnified view and greater visualization of the surgical area. The patients gallbladder was successfully removed through one tiny incision in the belly button, making the procedure virtually scarless.
Robot-assisted surgery enables surgeons to perform sophisticated, highly intricate procedures by enhancing visualization and improving overall dexterity. With the acquisition of our second robotic platform, we are proud to provide patients in the Westchester County area with the most up-to-date minimally invasive surgical options, stated Jerald D. Wishner, MD, Co-Director of the Institute for Robotic and Minimally Invasive Surgery at Northern Westchester Hospital.
Dr. Wishner is one of a small group of surgeons in the country who has received specialized training and certification to perform this surgery. This technique eliminates 3 of the 4 incisions required in a traditional laparoscopic procedure, resulting in less scarring and improved cosmetic outcomes. Other potential benefits of single-site gallbladder surgery may include less pain, less blood loss, and faster recovery. The surgery can be performed in about one hour with most patients going home the same day.
According to the American College of Surgeons, surgery is the recommended treatment for gallbladder pain from gallstones and non-functioning gallbladders. More than 1 million people in the U.S. have their gallbladder removed each year and most procedures are performed through traditional laparoscopy using several incisions.
Surgeons at Northern Westchester Hospital perform robot-assisted gynecological procedures such as hysterectomy; urologic procedures, such as prostatectomies; and general surgery procedures, such as colorectal surgery.
Northern Westchester Hospital (NWH) provides quality, patient-centered care that is close to home through a unique combination of medical expertise, leading edge technology, and a commitment to humanity. Over 750 highly-skilled physicians, state-of-the-art technology and professional staff of caregivers are all in place to ensure that you and your family receive treatment in a caring, respectful and nurturing environment.
NWH has established extensive internal quality measurements that surpass the standards defined by the Centers for Medicare & Medicaid Services (CMS) and the Hospital Quality Alliance (HQA). Our high quality standards help to ensure that the treatment you receive at NWH is among the best in the nation. For a complete list of our services, please visit http://www.nwhc.net.

###