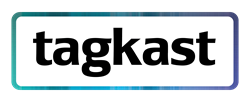 CHICAGO (PRWEB)
June 24, 2015
Social event marketing platform Tagkast announced today the launch of its new branded video feature which will help brands enhance the user experience and boost organic shares on social media.
Like Tagkasts branded photo sharing strategy, all branded video content will be consumer-generated, candid, created on site and integrated with Facebook. Tagkasts videos will be short, looped and auto-played for a native feel as users scroll through their news feeds. Because engagement with Facebook videos is much higher than photos alone, Tagkasts branded video offering will allow clients to increase consumer interaction with their content as well as brand exposure.
Branded photos increase the ROI of event sponsorship ten-fold, said Joe Matthews, co-founder and CEO of Tagkast. We expect to see amplified results for branded videos. The mediums highly engaging nature on social media makes it a perfect tool for event marketers and, therefore, a logical next step for us.
The new branded video component will be incorporated into the Tagkast platform with access to sophisticated audience and digital engagement analytics. As with photos, event marketers can track the impact of each video shot, tagged and shared on social media.
Seventy percent of marketers are now incorporating branded video into their online marketing mix. Matthews thinks that event marketers should be given the same opportunity to engage event attendees through branded videos that encourage sharing and effectively track the ROI of an event.
As we update our platform, we strive to create a seamless and effective experience for both our clients and event attendees, said Matthews. Its imperative that new technologies are integrated seamlessly and allow for organic engagement. Consumers are used to seeing videos in their Facebook feed, so our video offering does just that.
For more information about Tagkast, click here.
About Tagkast

Tagkast is a social marketing platform that maximizes the reach of sponsored events using branded photos. Their patented, proprietary tablet software leads the event technology industry with unmatched rates of crowd participation, social sharing, and digital engagement. Up to 95 percent of guests at events engage with the Tagkast platform, and, on average, 65 percent will share branded content to their own personal social networks directly from the event. The content that is shared branded photos, videos, links generates millions of additional brand impressions in an authentic, word-of-mouth way.
Tagkast has worked with many of the worlds leading event marketing and sponsorship brands such as Subaru, IBM, Pandora Internet Radio, Career Builder, Nestle, and MINI. To learn more about Tagkast, visit: http://tagkast.com.