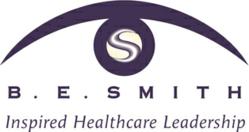 Lenexa, KA (PRWEB) September 07, 2012
B. E. Smith, the only full-service leadership solutions firm dedicated exclusively to healthcare providers, has been retained to lead a national chief nursing officer search for Tahoe Forest Hospital in Truckee, Calif. The top executive search firm in the healthcare industry, B. E. Smith placed more than 300 senior-level healthcare executives into organizations last year.
Tahoe Forest Hospital is a not-for-profit critical access hospital serving six counties in California and Nevada. The hospital is home to a 37-bed long-term care center and the Gene Upshaw Memorial Tahoe Forest Cancer Center, a $ 32 million state-of-the-art facility in affiliation with the UC Davis Cancer Care Network. Tahoe Forest Hospital was awarded Pathway to Excellence designation by the American Nurses Credentialing Center and was named one of Americas Top 100 Critical Access Hospitals by the National Rural Health Association. The hospital is a member of the Tahoe Forest Health System, an integrated organization which includes two critical access hospitals as well as physician clinics.
The new CNO is responsible for all areas of nursing and will provide leadership to the nursing management team. The CNO will ensure the continued delivery of patient-centric nursing services in this growing and dynamic healthcare organization.
The complete job posting for Tahoe Forest Hospitals CNO position can be found on the B. E. Smith website.
About Tahoe Forest Hospital:

Tahoe Forest Hospital is a not-for-profit rural healthcare facility providing care to residents in six counties in California and Nevada. The critical access hospital offers a wide range of services including an ambulatory surgery center, home health and hospice programs, health clinic, cancer center, long-term care center, center for health and sports performance, childrens center and womens and family center. The facility is a member of the Tahoe Forest Healthcare System, an integrated organization consisting of two critical access hospitals and physician clinics. For more information, visit http://tfhd.com.
About B. E. Smith:

Founded in 1978, B. E. Smith is a full-service healthcare leadership solutions firm and the top-ranked provider of senior-level leadership services including Interim Leadership, Executive Search and Consulting Solutions. Veteran healthcare leaders and regional healthcare experts partner with each client to create customized solutions. B. E. Smiths proven methodology has resulted in the recent placement of more than 600 leaders into healthcare organizations worldwide. The firm utilizes a comprehensive sourcing strategy incorporating the latest marketing techniques, association partnerships, social networking and the largest database of skilled senior-level nursing executives in the industry to deliver immediate results in todays complex healthcare environment. For more information, visit http://www.BESmith.com or call 877-802-4593.