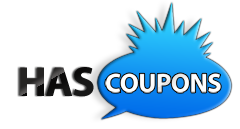 (PRWEB) December 01, 2012
Looking for the edge in the ever growing and constantly changing online market place WordPress Plug-ins will definitely upgrade any website to compete aggressively online. With Plug-ins downloaded from Wpdownloadmanager.com add more fluid and seamless website navigation as well as increased S.E.O. (search engine optimization) with these easy to install plug-ins.
WordPress has come a very long way in the last 8 years, from open source blogging tool to a fully fledged CMS (content management system). In that time WordPress moved from just posts with categories, to custom post types, tags, and a completely built in media upload tool. For some its a bit of a mystery how to better manage documents and downloads in WordPress, so here is some plug-ins that will fit those needs.
Front end File Manager Plug-in
Anyone might have a need to allow users or clients to upload documents from the front end of the website without having to use a contact form or some other tool. The front end upload plug-in allows people to upload from a page or post, but the nice thing about this plug-in is that it allows a person to assign custom taxonomy types to create media categories to better sort the files.
WP Download Manager
WP Download Manager has been around awhile too, and GamerZ has always been quite a special plug-in developer. This plug-in was also originally developed before there was an official media upload tool in WordPress.
WordPress Download Monitor
The WordPress Download Monitor plug-in has been around awhile, and its main purpose was always to make it easy to upload and manage file downloads, inserting the links in posts, but most importantly monitoring how many download hits a person had received. The WP default media upload tool is great to have, but it doesnt keep stats on anything, and the files a person uploaded are intermingled with images.

WP Filebase Download Manager
The File-base Download Manager has features of multiple plug-INS listed here. Its a file manager, can keep files in categories, it offers the ability to list files on pages and posts, and has a template system to allow you to control how theyre displayed.
Things a person can do:

-create paginated sort able file lists

-build photo galleries

-publish audio (mp3) files

-restrict downloads

-upload files from the front end

-restrict download according to bandwidth or traffic
It even has hot linking protection, search integration, permalinks for file names (for better SEO), short codes, and user role restriction tools.
With the Holidays moving in it is the best time to update a website with best WordPress Plug-ins and increase visitors today. With these simple tools updating and managing files will become simple than before making a sites day to day much more seamless. These great downloads can be found at Wpdownloadmanager.com get them today dont waste time.