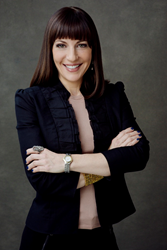 Tampa Bay, FL (PRWEB) October 15, 2014
Karla Jo Helms, President and CEO of JoTo PR, has now successfully acquired 100% ownership of the firm, granting her majority ownership of the company. As a leader in her community and in the field of public relations, this acquisition has now positioned her company for even greater growth. In the firms five year history, Helms formula for success has been tried and proven and the evidence shows by client testimony and by being one of the few PR firms in the country to grow during the economic downturn. As the head of JoTo PR, Helms proprietary formulas lead JoTos clients to consistent publicity wins with measurable ROI.
JoTos continual expansion is also due in large part to the firms technology-based management, combined with the use of automation in the PR firms workflow processes. That combination, adds Helms, is what enables the company to keep the ratio of supporting staff to creative staff in better alignment, and still allow an increase in clients without excessive overhead.
When handled correctly, a company transition has the ability to not only inspire the simplification of day-to-day company practices, but can also delineate a new path for that company to follow that allows it to better service its clients, said Helms. At JoTo PR, our goal is to help our clients communicate to a variety of target markets and take their organization to next level of awareness and market share.
JoTo PR, headquartered in Tampa Bay with clients throughout the U.S., is one of the regions rising PR firms and specializes in the finance, IT and healthcare industries. The firm was recently ranked in the Top 100 Women Owned Businesses by the Tampa Bay Business Journal.
In keeping with the technologically-inclined business world of today, JoTo employs analytics as the defining factor of the success of a PR campaignby following statistical analysis of which media stories create buzz, Helms says that the company can section off which messages are not working and only utilize what the media wants, with a 100% codified process to get results.
JoTo PR represents businesses that are seeking higher credibility and consequently larger market shares generated from result-driven PR campaigns. The PR firm primarily represents clients in the healthcare, IT and finance industries, but has extended its clientele to include general business.
For more information about JoTo PR, including the various services and free PR resources available from the Tampa Bay PR agency, visit http://www.jotopr.com.
About JoTo PR:
Based in Clearwater, Florida, JoTo PR is an established Tampa Bay public relations agency headed by public relations veteran and innovator Karla Jo Helms. The PR firm was launched in 2009 to meet a growing demand for new media expertise. JoTo is a hybrid PR agency, blending proven traditional approaches with the latest technology to deliver the best advantages of both worlds. JoTos holistic approach to business PR and marketing begins with strategic planning and leads to a fully integrated program that is designed to optimize communication, improve return on investment (ROI) and expand business opportunities. JoTo PR primarily serves the healthcare, finance and IT industries. For more information, visit JoTo PR online at http://www.jotopr.com.