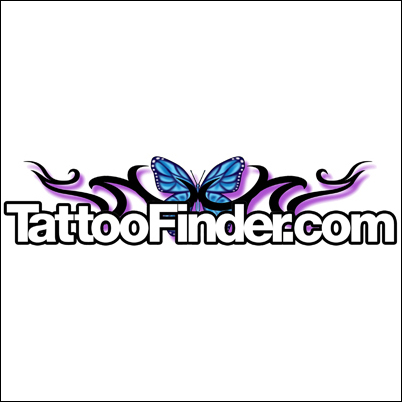 Denver, CO (PRWEB) January 25, 2007 –
TattooFinder.com, the world's leading source for tattoo designs online, announces the addition of new Business Partner and Senior Engineer, Brett O'Connor. O'Connor will be integrally involved with development and execution of the company's technology vision – setting new standards in the tattoo industry and beyond. O'Connor has been a successful independent contractor in the field of web technologies and has authored the recently released web programming book published by John Wiley & Sons, Inc., del.icio.us Mashups.
"Brett brings with him a wealth of technical knowledge that will not only help improve our current technology but also bring in ideas for new technological directions," said Lou Bardach, Managing Partner and Co-Founder of TattooFinder.com. "We've already planned some very new and exciting enhancements that up to now have never been seen in our industry. I have full faith in Brett's ability to make these ambitious visions a reality."
TattooFinder.com's existing technology already created a buzz last month (January, 2007) when the site released data revealing that non-traditional tribal tattoos dominated the list of "Top Tattoo Designs for 2006." TattooFinder.com determined the most popular tattoos through the use of accurate, real-time, Internet-based data collected from tattoo design sales trends and customer behaviors such as user searches. TattooFinder.com is already an expert in the field of "what's hot now" in the tattoo industry because of their unique Internet data gathering capabilities.
Data gathering is one of many important topics of O'Connor's book which is based on the website service, del.icio.us. del.icio.us is a "social bookmarking" website that provides useful means for Internet users to gather their favorite links and websites online. In turn, del.icio.us collects a great deal of information about what its users find of value on the Internet. del.icio.us makes this information publicly available through a special web developer interface called an Application Programming Interface (API).
Brett shows readers of his book how to work with the del.icio.us API to mix-and-mash del.icio.us with other web services and software such as Yahoo! Maps and the Firefox web browser. It is this ability to mix-and-mash ("mashup") in this way that readers of the book can apply to their own sites. Mashups are one aspect of what O'Connor has planned for TattooFinder.com.
"Like del.icio.us, TattooFinder.com's technology ideas will start to show evidence of becoming more social, rich, and 'mashable' as well," said Brad Hutchison, also a Managing Partner at TattooFinder.com. "TattooFinder.com has been very inspired by web services like del.icio.us and its peers, even before Brett came aboard."
When asked specifically what these new planned technologies will look like for TattooFinder.com, Brett O'Connor smiled and noted, "It's a secret. However, our customers, artists, and tattoo studios alike will all find an immense value in the changes we've planned for the Tattoo Finder website."
Brett's book, del.icio.us Mashups, is available now at Amazon.com and most major book retailers.
Tattoofinder.com is division of Flash2xs.com, LLC, an Internet-based company located in Denver, Colorado owned by Lou Bardach, Rachel Bardach, Brett O'Connor, and Brad Hutchison. Lou, Brett, and Brad have worked in the Internet applications development, graphic design, and online marketing fields since the mid-1990s and Rachel has been tattooing for fifteen years. The Tattoofinder.com website was launched in January 2003, and members of this team have been selling tattoo flash since the early 1990's.
###