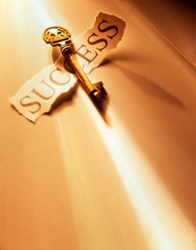 La Jolla, CA (PRWEB) August 16, 2013
There are tax professionals who are sitting on valuable online real estate right now; jumping on the front end of a fast moving and innovative authority site. The real estate adage about the value of a home is answered with the words location, location, location. This is the very same answer for tax professionals who want to build their reputations online, it is location, location, location. Kat Jennings, Founder and CEO of TaxConnections states We have spent years developing an authority site for tax professionals that drives the visibility of tax professionals to the top of the web browsers. We deliver cutting- edge online marketing solutions that provide a powerful advantage for tax professionals. We are very happy to learn Google is now giving priority to authority sites.
They call those who are the first to use new technology Explorers. These are individuals who discover and adopt technology as it emerges. TaxConnections emerged from Beta in January 2013 to launch the commercial site with thousands of tax advisors as members. TaxConnections developed a tax authority site that markets tax professional services and brands. The site improves the visibility of tax professionals while reducing expensive overhead and marketing costs to less than one dollar a day. Tax experts are attracting new clients and saving thousands of marketing dollars simply by being listed in TaxConnections Worldwide Directory of Tax Professionals.
The number one question people ask prior to hiring a tax professional is How do you know they have the experience required? TaxConnections has aggregated all members' information to one Tax Professional Profile page. By doing so, consumers of tax services can see the qualifications of tax advisors and engage with them in meaningful ways through Ask Tax Questions and Tax Blogs. Whenever a TaxConnections member answers a tax questions (for free) they move higher up on the sites search algorithm, and also move into a potential new relationship with a client. Anyone can register on the site for a free TaxConnections membership to ask tax questions anonymously.
TaxConnections has developed many innovative marketing tools for tax professionals including a soon to be released feature that links up every online tax CPE course members take on TaxConnections with their Tax Professional Profile page. Kat Jennings states, We figured out a way to boost a tax professionals online visibility through tax questions, tax blogs and tax education. CPE training on TaxConnections also gives you the added benefit of boosting your content and visibility at the same time. You can choose to display your CPE education publicly or keep it hidden and still receive content credit that raises your profile higher. Tax Professionals can stake out their valuable online real estate at TaxConnections.
TaxConnections Worldwide Directory of Tax Professionals is a niche authority site of tax experts from more than 70 countries around the world. Contact us at: contact(at)taxconnections(dot)com or visit site at http://www.taxconnections.com.