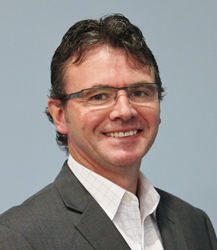 Huntington Beach, CA (PRWEB) March 07, 2014
Educational publisher Teacher Created Materials of Huntington Beach, CA, is excited to announce the appointment of Martin Dean as Vice President of International Sales. Martin spent the past 15 years in educational publishing developing core, supplemental and work book print, blended and digital products for both national and international markets for Pearson Education, among other publishers. His products have been recognized by the Australia Publishers Association for excellence in educational materials.
With his teaching experience and knowledge of product development, Martin is an exceptional new addition to our international team, says Rachelle Cracchiolo, Teacher Created Materials Founder. His passion aligns with our mission, which is to meet the needs of teachers and students worldwide.
As Vice President of International Sales, Martin will apply his extensive experience to advise Teacher Created Materials on all matters related to the companys international strategies, with a focus on Asia. He will maintain and grow existing relationships and build new, strategic partnerships. And his background in curriculum development will help him position and support Teacher Created Materials award-winning line of products and services.
Martin brings his 25 years of educational experience to Teacher Created Materials and we look forward to tapping into his project management, public relations, and problem solving skills, and says Deanne Mendoza, Executive Vice President of Sales. His proven track record in leadership, communication, planning and execution will give us a greater presence in various markets helping to ensure our delivery of excellent products and services to new and existing customers.
Prior to switching to the publishing industry, Martin taught at virtually all grade levels in both public and private schools. He was a curriculum director and was instrumental in designing the curriculum used in his schools. In addition during this time he worked as a teacher trainer in classroom technologies.
About Teacher Created Materials

Teacher Created Materials, a family owned and operated educational company, develops innovative and imaginative educational materials and services for students worldwide. Everything is created by teachers for teachers and students to make teaching more effective and learning more fun. Teacher Created Materials sells its products and services into over 85 countries around the world. In its 37-year history, Teacher Created Materials has been recognized with over 40 industry awards. In 2010 founder Rachelle Cracchiolo was inducted into the Educational Publishing Hall of Fame. And in 2011 Teacher Created Materials received the Family Owned Business Award from the Orange County Business Journal. The companys community involvement is equally extensive and includes endowing a scholarship through the School of Education at California State University Fullerton to recognize achievement in the development of educational curriculum.