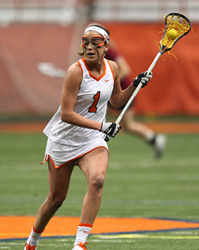 Baltimore, MD (PRWEB) July 03, 2014
Baltimore-based STX, LLC, a global sporting goods leader, announced today the signing of eight new members to Team STX, the first elite post-collegiate womens lacrosse team. Syracuse All-American Alyssa Murray highlights the list of new signees, along with standouts Kirkland Locey, also of Syracuse, and Taylor DAmore and Sammy Cermack, both from Johns Hopkins. Alternates include Nikki Boltja (Louisville), Sloane Serpe (UNC), Abbey Friend (UNC) and Sydney Peterson (Duke).
As members of Team STX, the athletes will compete at the highest levels of womens lacrosse, lead youth camps and clinics, and help to expand the reach of the game.
The goal of Team STX is to spread the love of the game across the country by playing and demonstrating lacrosse at the highest level, said Kadie Stamper, STX Womens Lacrosse Marketing Manager. By signing an elite group of players led by All-American Alyssa Murray Team STX is in a great position to succeed.
The new athletes join captain Josie Owen and 14 players from last years inaugural Team STX, along with Kelly Barnes who signed earlier this year.
Bios for new members of Team STX: