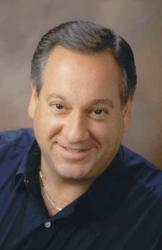 Atlanta, GA (PRWEB) April 18, 2013
Todays announcement describes this new type of personalized search engine. Meet V Mobile: A Smarter, Better Way to Make the Internet Yours.
Principal Analyst Jeff Kagan was briefed on this announcement and offers comment.
This is part of the Vu Digital company. Vu is a personalized ecosystem across platforms. Vu Mobile is an App available on Apple App Store and Google Play. MyVu is the users individual and personalized web site that is updated with news, content and recommendations for your computer.
Vu Mobile just launched a wireless app in the Apple App Store and Google Play.
This is a new and exciting idea. Over the years we have watched the Internet grow, get busier and full of more content. It has become difficult for users to find the news stories and content they are looking for. That is what Vu now delivers to users. Vu is a new kind of Internet search that reinvents the entire search space. Says tech analyst Jeff Kagan.
Sifting through the vast Internet to find the news and content you are interested in can be very time consuming. Vu learns what you are interested in and sorts through all the news and information sites you regularly visit, finding the content and stories you are interested in, and gets it to you, quickly and easily. Says Jeff Kagan.
Vu seems to be reinventing the Internet search game. As the Internet continues to grow, this search problem gets larger every year. Search engines deliver thousands of sites to our computer screen. Vu Digital is different. It sorts through the stories and content and delivers what you want, directly to your screen. This is a personalized web experience that a growing number of customers want. According to Jeff Kagan Industry analyst.
This is an interesting new technology and I will offer additional comments as I learn more.
About Jeff Kagan
Jeff Kagan is an Industry Analyst who is regularly quoted by the media over 25 years.
He offers comment on wireless, telecom and tech news stories to reporters and journalists.
He has also been quoted as a Tech Analyst, Wireless Analyst, Telecom Analyst and Principal Analyst depending on the focus of the story.
He follows wireless, telecom, Internet, cable television and IPTV. He also follows the wider and more general consumer electronics and technology space.
Visit his website: at jeffKAGAN.com to learn more and for disclosures.
Reporters: Jeff Kagan sends comments by email to reporters and the media. If you would like to be added to this email list please send request by email.
Clients: Call or email Jeff Kagan to discuss becoming a client. Kagan has worked with many companies over 25 years as consulting clients.
Contact: Jeff Kagan by email at jeff(at)jeffKAGAN(dot)com or by phone at 770-579-5810.
Kagan is a Technology Industry Analyst, Consultant, Columnist and Speaker.
Twitter: @jeffkagan