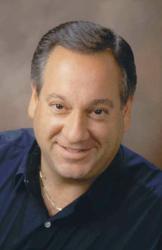 Atlanta, GA (PRWEB) April 12, 2013
Blackberry is the focus of a news story from Reuters, Friday April 12, on how Blackberry Z10s are being returned, and the company's response taking it to regulators in Canada and the USA to take a closer look.
Principal analyst Jeff Kagan offers comment on this story.
"RIM Blackberry has been through a heck of a storm in recent years. A few short years ago they were number one in the smartphone sector, but have since given way to companies like Apple iPhone and Google Android." Says Jeff Kagan
"At first they just didnt get what was happening and let too much valuable time slip by. Now they have new leadership, and new technology. The marketplace should back off and let them try and succeed. In the last year or two they have been working hard to reinvent the technology and remake the brand, the company and their position in the industry. Says wireless analyst Jeff Kagan. A Blackberry recovery could indeed occur, but it may not be quick.
"To date, they only have one new handset in the marketplace. Later this year they will roll out their second and that one will have an actual keyboard so many Blackberry users love. Then there will be more devices rolling into the marketplace over the next few quarters." According to Kagan.
Blackberry has been weakened, and have lost the number one spot, but I think if they can get it right, they can retake the number three position and grow from there. The story is not over for Blackberry. We just have to wait and see what they do next. According to industry analyst Jeff Kagan.
"Remember, the first Google Android smartphone was on T-Mobile, and was not a success at all." Says Kagan. "However by the next year, they rolled out on several other carriers and had learned from their mistakes. The rest is history. Google Android has been fighting with Apple iPhone for number one ever since."
The same could happen with Blackberry. I believe Blackberry can make the same magic happen. I am not saying it will happen, but I am saying it can happen. Now we wait and see. And the waiting will take a while so we all should just sit back and be patient. Says Kagan.
Tech analyst Jeff Kagan has tried the first generation Blackberry Z10 and has said its more complicated than previous versions. It needs to be refined and needs some updating, however, he also says if they can update the operating system along with bringing out new devices, getting more key apps, and if they can rebuild their incredibly valuable, but weakened brand, they do indeed have a chance.
And we should encourage them to succeed. We do after all want there to be several successful handset makers competing in the marketplace, dont we? Its much too early to judge the remaking of Blackberry. Lets hope for the best. They still have the time, the new technology and the marketing know how. Lets hope they can pull it all together. Says Jeff Kagan.
About Jeff Kagan
Jeff Kagan is an Industry Analyst who is regularly quoted by the media over 25 years.
He offers comment on wireless, telecom and tech news stories to reporters and journalists.
He is also known as a Tech Analyst, Wireless Analyst, Telecom Analyst and Principal Analyst depending on the focus of the story.
He follows wireless, telecom, Internet, cable television and IPTV. He also follows the wider and more general consumer electronics and technology space.
Visit his website: at jeffKAGAN.com to learn more and for disclosures.
Reporters: Jeff Kagan sends comments by email to reporters and the media. If you would like to be added to this email list please send request by email.
Clients: Call or email Jeff Kagan to discuss becoming a client. Kagan has worked with many companies over 25 years as consulting clients.
Contact: Jeff Kagan by email at jeff@jeffKAGAN.com or by phone at 770-579-5810.
Kagan is an analyst, consultant, columnist and speaker.
Twitter: @jeffkagan