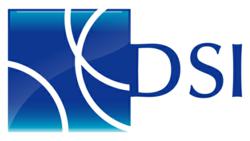 Atlanta, GA (PRWEB) June 11, 2013
Technology Associates (TAEC) is an industry leader developing enterprise solutions for the wireless telecommunication business. The Company offers Program Management, Design, Implementation, Construction and ongoing Professional Management services to the wireless telecommunication industry. All major Telecom providers have come to rely on Technology Associates as their go to provider of technical professional services and it has received numerous industry awards for excellence. The Company has offices throughout the United States in order to support its clients.
"The relationships that have been forged with our clients by the Communications Services Group are the lifeblood of our business, says Walt Oleski, President and CEO of TAEC. We are very proud of the long work history we have established with each of these valued companies." These clients include, Verizon Wireless, the new AT&T, Verizon Business, Comcast, Sprint, T-Mobile, General Dynamics, Nokia. and Ericsson.
Robert W. Twitchell Jr., CEO of Dispersive Solutions (DSI) commented, We are excited about our partnership with a high quality company such as Technology Associates EC. We look forward to the further development of our partnership and the continued roll-out of our patented network security technology, Virtual Dispersive Networking (VDN) with Spread Spectrum IP."
Bob Twitchell and Walt Oleski, as Subject-Matter-Experts for the Department of Defense (DoD), have a previous year long association working together to address and solve critical issues for the DoD.
Bob Twitchell introduced DSI's patented Virtual Dispersive Networking (VDN) Technology. VDN is a 100% software solution that works on a company's existing network infrastructure and devices.
DSIs Virtual Dispersive Networking (VDN), with Spread Spectrum IP, splits data traffic across multiple independent paths as it traverses the Internet, rather than sending all the data over a single path, which is presently how it is done. Consequently, if a Man-in-the Middle attack takes place on the Internet, the hacker is only getting a small piece of the document/message, rather than being able to copy all of it. Hence, the information taken is of no use to the hacker, and he has no indication how many additional paths on which the other pieces of data are traveling.
The selected paths for each piece of the data stream are random, simultaneous, and continuously changing, analogous to a spread spectrum frequency hopping radio for IP based networks. This technology makes it nearly impossible for the hacker to know what other paths are being used to transmit the remaining pieces of the file.
Besides the secure transmission of the data, additional benefits of VDN include an increase in network throughput speeds, improved quality of service, and the ability to firewall any device in the "cloud". In addition, VDN technology prevents interruption of network operations by automatically and instantaneously identifying an attack on any network component, and isolating that device from the rest of the network. Hackers are unable to move to, or affect other devices on the network. In addition, VDN is a more secure replacement for the VPN, with faster throughput speeds than a secure VPN.
DSI serves any industry, including government, military, transportation, energy, shipping, and corporate security.
Dispersive Solutions, Inc, is led by Robert W. Twitchell Jr., CEO, and inventor of VDN technology. He has an extensive background in the wireless industry. He holds over 80 granted patents with many more non-provisional patents pending in wireless, GPS, networking, and location technology. He is also a Subject Matter Expert for the Department of Defense on Mobile and Wireless Technology.
Media Contact:
Darin C Bell

Director of Marketing & Communications

dbell(at)dispersivesolutions(dot)com

http://www.DispersiveSolutions.com

678-648-6395