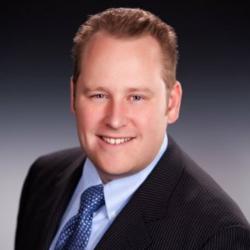 Charlotte, NC (PRWEB) November 27, 2012
Millennium Search, the premier technology recruiting firm, continues to expand its staff in Q4. Jason Lewis joins the recruiting team as a Senior Executive Recruiter.
Lewis has an extensive background in the technology world, with experience recruiting for both in-house initiatives and agency clients. He joins the Millennium Search team from Robert Half Technology, where he was among the top 50 of billers nationally and earned the Player of the Month distinction in May of this year. His background includes a focus on IT, accounting and financial recruiting for companies ranging from start-ups to enterprise organizations.
Amish Shah, CEO of Millennium Search, discusses the addition of Lewis to the team. Our track record of success comes from working with a very fast-paced, demanding clientele, and we need the best on our team to continue serving them, says Shah. Jasons track record of success in our niche positions him ahead of the crowd. He will provide great value to our tech clients in areas like San Francisco, New York, and Boston.
The addition of Lewis to Millennium Search marks the latest in several additions to the recruiting team throughout the second half of 2012. The team will continue to expand due to continued growth throughout 2012.Our reputation for placing top talent continues to grow among leading technology companies, says Shah of the companys success. These organizations keep finding us and they keep coming back, and with that success comes the growth of our own team.
Millennium Search specializes in placing top-tier talent for technology companies. Founded in 2003, the company has served clients like Acquia, Oracle, Tripwire, Fanduel, SQAD and more. With the addition of Lewis, Millennium Search is well positioned to continue its growth into 2013.
About Millennium Search

Millennium Search is a boutique executive search firm dedicated to the ethical, rapid and successful placement of top-tier talent in Fortune 500 technology companies worldwide, as well as start-ups backed by top venture capital firms like Greylock Partners, Index Ventures, Accel Partners and Union Square Ventures. For more information visit http://www.msearchllc.com.